Jawatan Kosong Posisi Senior Manager, Financial Planning and Analysis di Agensi Pekerjaan Hays (Malaysia) Sdn Bhd
DESKRIPSI Jawatan Kosong
Seeking for an experienced and good business acumen Financial Planning and Analysis senior professional in KL.
Your new company
An exciting, commercially focused and known to be global top-ranked energy consulting company, with a head office in Kuala Lumpur. If you think you are exceptional and enthusiastic in financial planning and analysis with project management and finance business partner experiences, high chance you could be the one we are looking for!
Your new role
Accelerate the analytics and business insights of the company financial activities and providing a gap measure in understanding past company performance (which currently in charge by accounting and reporting team), with the aim towards forecasting company's future financial results.
FP&A Manager will assist and coordinate in overseeing broad areas of financial affairs by examining, analyzing and evaluating the entirety of a corporation's financial activities and assist in mapping out the company's financial future, goals and plans.
The role will involve performing budgeting, forecasting and utilise both quantitative and qualitative analysis of all operational aspects of the company to support major corporate decisions. The FP&A Manager will also consider all economic and business trends, review of past company performance, potential challenges or problems, with the aim in achieving a better financial planning.
Working with individual department in the forecasting process and steps as well as coordinating input to the forecast with business units. Responsible for delivery of final group budget and forecast confirmed with all business units.
Creating, updating and maintaining financial models and detailed forecasts of company's future operations (include each entities).
Responsible for management reporting, monitoring and perform variance analysis of actual result against budget and forecast, and make improvements going forward.
Able to identify key business drivers to increase top line revenues while reducing/ controlling cost to increase profitability and maximise financial results. Able to examine and evaluate the cost efficiencies of each department and monthly analysis/monitoring of cost against budget.
Support Group Reporting on monthly, quarterly and yearly group reporting matters.
Evaluate growth plans, including best use of working capital, capital expenditures and investments.
What you'll need to succeed
Minimum tertiary education with a degree in Accounting, Finance or professional qualification
Preferably with experience in consulting, environment, oil and gas, waste or energy management comparison ACCA/CPA/CFA
Advanced excel skills in building complex financial models and exposure to ERP/ accounting systems
Possess strong combination of business/ operational acumen and translating plans into financial projections and models.
What you need to do now
Are you the finance person we are looking for? Kickstart your exciting finance journey by clicking the 'Apply Now' to forward an up-to-date copy of your CV, or contact Kelvin Yap now at [email protected] [mailto:[email protected]] If this job isn't quite right for you but you are looking for a new position, please contact Kelvin Yap for a confidential discussion on your career progression.
Apply for : CHARGEMAN A4 (PERAK AREA)
Informasi Tambahan Jawatan Kosong
Tingkat Pekerjaan : Manager
Kualifikasi : Accounting/Finance, General/Cost Accounting
Pengalaman Kerja : 7 years
Jenis Pekerjaan : Full-Time
Spesialisasi Pekerjaan : Accounting/Finance, General/Cost Accounting / 501, 131
Informasi perusahaan Pemberi Kerja, Agensi Pekerjaan Hays (Malaysia) Sdn Bhd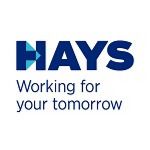 WORKING FOR YOUR TOMORROW
At Hays we invest in lifelong partnerships that empower people and businesses to succeed. With over 50 years' success under our belts and a workforce of 10,000+ people across 33 countries, we've evolved to put our customers at the heart of everything we do.
So much more than a specialist recruitment business, what really sets us apart is our knowledge through scale, deep understanding and our ability to meaningfully innovate for our customers. By providing advice, insights and expertise on issues you face today in the fast-paced world of work, we help you make the right decisions for tomorrow.
Offering an unrivalled suite of recruitment and workplace solutions, whether you're looking for what's next in your career, or have gap to fill, we'll help get you get where you want to go.
You can rely on us to deliver today and help you plan for tomorrow.
In Malaysia, our recruiting experts are available to you in the following specialisms:
Accountancy & Finance
Banking & Financial Services
Construction
Engineering
Human Resources
Insurance
Legal
Life Sciences
Procurement
Property
Marketing & Digital
Sales
Supply Chain
Technology
To connect with a recruiting expert at Hays, visit us at www.hays.com.my or follow Hays on LinkedIn – The #1 Recruiter on LinkedIn globally.
Informasi Tambahan Perusahaan Agensi Pekerjaan Hays (Malaysia) Sdn Bhd
Ukuran Perusahaan : 51 – 200 Employees
Waktu Proses Lamaran :
Industri : Human Resources Management / Consulting
Tunjangan dan Lain-lain : Dental, Miscellaneous allowance, Medical, Regular hours, Mondays – Fridays, Business (e.g. Shirts)
Lokasi : Kuala Lumpur