Jawatan Kosong Posisi Purchasing & Shipping Assistant/Executive di Kanika (Malaysia) Sdn. Bhd.
DESKRIPSI Jawatan Kosong
Responsibilities:
Able to perform the job function of purchasing department with minimal supervision 
To Conduct research on potential products food and beverage industry, contract vendors and overseas suppliers.
Conduct strategic negotiations with vendors/suppliers and multi-sourcing activities to minimize costs.
Compare and evaluate offers from suppliers
Negotiate contract terms of agreement and pricing with the Supplier
Track orders and ensure timely delivery
Review the quality of purchased products:
Sourcing, evaluating, comparing and negotiating prices to obtain the ideal supply options.
Shipping
Plan and monitor shipment to ensure meets deadlines.
Assist in the preparation of documents such as the custom forms for declarations, packing lists, invoices and maintain the necessary documents
Handles and coordinates logistics for imports where arrival is by truck, including liaising with forwarders.
Sourcing and maintaining shipping budget and cost.
Able to negotiate rates with suppliers such as carriers, warehouse operators and insurance companies and prepare tariffs for customers, ensuring the required profit margins as directed by the company are achieved.
Strong negotiation skills are also needed as the ability to influence others.
Administration and filing of import and export licenses, customer declarations and custom tax exemptions and sales tax exemptions.
To work closely with Government authority and the Chamber of Commerce for all Licenses and relevant certificates for shipments' export purposes.
To perform any other duties as and when instructed by the Management.
Requirements:*
Candidates must possess in Diploma, BSc in Business Admin / Business Studies, Procurement and Supply Management, Supply-chain or a related field.
Min above 3 – 6 years of work experience or similar role.
Good knowledge of vendor sourcing skills, liaising with vendors
Solid Analytical Skills & Negotiation skills and good Maths
On-the-job training will be provided.
Language proficiency in English and Mandarin
Able to work in Selayang, Batu Caves.
2 Full-Time position(s) available.
Interested applicants are invited to write in with a comprehensive resume, profile, passport-size photo, qualification certificate, and working experience including current and expected salary.
HSH Frozen Foods Sdn Bhd (KANIKA)
Address: Block K, Lot 46903 Jalan Taman Perusahaan Selayang, 68100 Batu Caves, Selangor (Nearby Selayang Hospital)
Benefits
Petrol, Tol & Parking claim
Medical Package
Performance
Informasi Tambahan Jawatan Kosong
Tingkat Pekerjaan : Senior Executive
Kualifikasi : Manufacturing, Purchasing/Material Mgmt
Pengalaman Kerja : 4 years
Jenis Pekerjaan : Full-Time
Spesialisasi Pekerjaan : Manufacturing, Purchasing/Material Mgmt / 510, 140
Informasi perusahaan Pemberi Kerja, Kanika (Malaysia) Sdn. Bhd.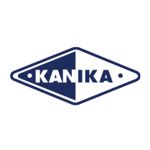 Kanika Malaysia Sdn Bhd 
Our Vision 
"To become the number 1, consumer's choice in Malaysia, Singapore & South East Asia" 
Our Mission  
"To provide Excellent Products & Services to our Consumer" 
Core Values 
"Excellence, Credibility, Execution & Gratitude" 
 COMPANY HISTORY 
"Founded by Our Honorable Founder, Mr Goey Mee Pheng a.k.a Mr Goh Ee Lik with His Humble beginning in the 1970s and started the journey of faith & blessings"  
ABOUT HSH & KANIKA 
From our humble beginnings handling seafood in the Selayang Pasar Borong Market since 70', we've transformed our decades of experience into what Kanika is today. 
HSH Frozen Foods Sdn Bhd was established in 1991 as a pioneer company that provides premium quality with both fresh (salmon fish) and frozen seafood products. In 1996, the " Kanika " brand has become a leading brand in innovative food products. Now Kanika has been established for over 30 years and still growing ever stronger 
"We promise to provide reasonable pricing and quality always comes first" 
Overview: 
Kanika Malaysia Sdn Bhd is a leading frozen food company that has been providing innovative and high-quality seafood products to consumers for over 30 years. Our goal is to become the number one consumer choice in Malaysia, Singapore, and Southeast Asia.
We take pride in offering a wide range of frozen and fresh seafood products that are ready-to-eat, easy to prepare, and easily available for both individuals and families with busy lifestyles. Our products are catered to both consumers and wholesalers, and we continuously expand our B2B and B2C businesses through online and offline partnerships with HORECA, retail, convenience stores, and e-commerce platforms.
We are expanding our reach beyond Malaysia, covering Singapore and Hong Kong, and our supply coverage includes wholesalers, food service chains, retail and convenience stores, exports, and e-commerce websites.
Our company culture is centred around our core values of excellence, credibility, and execution. We strive to provide excellent products and services to our consumers by focusing on sourcing products of the highest quality, hygiene, and convenience. We are passionate about creating delightful gastronomical experiences for our customers through our innovative mindset, continuous improvement, and collaboration.
At Kanika, we value our employees and offer a happy working environment with opportunities for career development and professional growth. We provide employee benefits such as staff purchase discounts, healthcare medical allowances, performance bonuses, coaching for beginners, and training and certification sponsored by the company.
If you are passionate about the food industry and looking for an opportunity to grow your career in a collaborative and innovative environment, join our team at Kanika Malaysia Sdn Bhd. We welcome individuals who share our values and are dedicated to providing excellent products and services to our consumers.
Employee Benefits:
Opportunity to climb the corporate ladder in the future
Professional development
Staff Purchase discount
Company Uniform Formal Attire
Compensation & Benefits
Birthday voucher
Long Service Awards
Healthcare Medical Benefit package
Performance bonus
Retirement Benefit
Coaching provided for beginners
Training and certification sponsored by the company.
Special granted leaves: Personal Flexible Leave, early release for top performers.
Rewards and recognition: Long Service Award, Best Performer Award, Role Model Awards and etc.
Additional Benefits: Sports and Recreational
Informasi Tambahan Perusahaan Kanika (Malaysia) Sdn. Bhd.
Ukuran Perusahaan : 51 – 200 Employees
Waktu Proses Lamaran : 9 days
Industri : General & Wholesale Trading
Tunjangan dan Lain-lain : Education support, Miscellaneous allowance, Medical, Loans, Sports (e.g. Gym), Parking, Annual Bonus, Performance Bonus, Incentive Bonus + Car allowance, Corporate Uniform, Tshirt, Safety +Winter Wear, Office: Monday-Friday 8am-5:30pm, Other Department may differ
Lokasi : Selayang