Jawatan Kosong Posisi PROCUREMENT EXECUTIVE di Citaglobal Energy Sdn Bhd(formerly known as WZS Misi Setia Sdn Bhd)
DESKRIPSI Jawatan Kosong
PROCUREMENT EXECUTIVE
JOB PURPOSE   : To procure products/goods and services at the most competitive prices without any compromise of quality and performance within the best possible time frame (Oil & Gas Industry).
ACCOUNTABILITIES:
·To ensure there are maximum savings on the project budget i.e., awarding the Purchase Order (PO) / Work Order (WO) at the lowest possible costs.
·Ensure there are minimum administration and operation costs i.e., to minimize any form of double handling costs.
·To ensure item been purchased within the specified budget and specified delivery.
·Ensure there is no mistake on the preparing the PO/ WO and to ensure there is no wrongly purchase of any item which cost losses to the company. 
·Ensure that all vendors & sub-contractors fully aware of the intended scope of works as stipulated in the Material Requisition (MR) / Service Requisition (SR)
·To ensure all the goods received are checked & record and store in the proper manner
·To ensure the vendor and supplier selection is based on technical compliances, price competitiveness and best delivery.
·To ensure payment terms & condition and delivery fulfill the company financial status and project schedule requirement.
·Ensure full cooperation with Project Division and all their requirements are fully complied;
·Ensure the timely verification and certifications of vendors/sub-contractors' invoices and claims.
·Ensure that all MR / SR are closed with the target time frame i.e., compliance to project requirements.
·Monitoring of the product and service delivery within the project schedule and requirements i.e., proper handling of all import and export customs documentations, including Letter of Credit (LC) preparation and good clearances;
·Ensure there are due observation of Citaglobal Energy QHSE documentations.
·Perform the vendors and sub-contractors' assessment and ensure selected vendors and sub-contractors are listed in the Approved Vendor Lists.
·Any other reasonable assigned duties from time to time
Qualification
·Bachelor's degree in Business Administration, Technology Engineering Manufacturing (Supply Chain Management), Project Management or any related field.
·Minimum 1-2 year(s) of related working experience, preferably in oil & gas downstream industry.
·Fresh graduates are welcome to apply.
Priority is given to those who can start work immediately.
Informasi Tambahan Jawatan Kosong
Tingkat Pekerjaan : Entry Level
Kualifikasi : Manufacturing, Purchasing/Material Mgmt
Pengalaman Kerja : 1 year
Jenis Pekerjaan : Full-Time
Spesialisasi Pekerjaan : Manufacturing, Purchasing/Material Mgmt / 510, 140
Informasi perusahaan Pemberi Kerja, Citaglobal Energy Sdn Bhd(formerly known as WZS Misi Setia Sdn Bhd)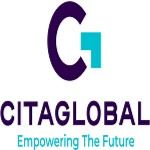 Citaglobal Energy Sdn Bhd (CGE), originally known as WZS Misi Setia Sdn. Bhd., has consistently strived to be the top-tier service provider in the oil and gas sector, located in Plaza Sentral. 
Citaglobal Energy Sdn Bhd (CGE), a company with dual certifications of ISO 9001:2008 & OHSAS 45001:2018 and Petronas Product Services Registration, has grown to its full capabilities and abilities in the following business activities: 
System Integration of oil and gas metering skid
Oil and gas pipeline transmission and distribution system (onshore)
Plant and terminal construction work
Pipe spool prefabrication
We provide a demanding working environment, professional advancement opportunities, and a fulfilling hands-on experience for those who share our vision, mission, and Core Values of: Pride, Commitment, Integrity, Innovation, and Diversity with passion and ambitious.
Informasi Tambahan Perusahaan Citaglobal Energy Sdn Bhd(formerly known as WZS Misi Setia Sdn Bhd)
Ukuran Perusahaan : 51 – 200 Employees
Waktu Proses Lamaran : 28 days
Industri : Oil / Gas / Petroleum
Tunjangan dan Lain-lain : Dental, Miscellaneous allowance, Medical, Regular hours, Mondays – Fridays, Smart Casual
Lokasi : Kuala Lumpur