Jawatan Kosong Posisi Mobile App Developer (React Native) di REDFIN TECHNOLOGIES SDN. BHD.
DESKRIPSI Jawatan Kosong
Job Description
Develop state of the art highly interactive and rich animation experience for both iOS and Android applications.
Use ReactNative, Android, iOS technology to achieve business needs and provide high-quality user experience
To be involved in designing, coding, unit testing, and deployment of mobile applications based on business and technical requirements.
Produce project estimates and attend client meetings.
Ensure timely completion of assigned deliverables/work applications.
Communicate to the Project Manager with efficiency and accuracy any progress regarding projects.
Work closely with different teams on application development.
Job Requirements
Possess a degree in Computer Science or related fields.
Minimum 2-4 years of hands-on IT experience in iOS/Android native mobile application development
Good communication/interpersonal skills.
Proficient in JavaScript
Familiar with mobile app's ReactNative development
Familiar with data structures and algorithms
Strong self-learning ability
Able to join us immediately 即刻开工为佳
Other Benefits
Festival celebration & gift
Afternoon teas & soft drink, snack
An attractive compensation packages
Opportunities for growth and advancement awaits
the successful candidate.
Your Medical Claims Are On Us
Birthday Leave
Informasi Tambahan Jawatan Kosong
Tingkat Pekerjaan : Junior Executive
Kualifikasi : Computer/Information Technology, IT-Software
Pengalaman Kerja : 2 years
Jenis Pekerjaan : Full-Time
Spesialisasi Pekerjaan : Computer/Information Technology, IT-Software / 508, 191
Informasi perusahaan Pemberi Kerja, REDFIN TECHNOLOGIES SDN. BHD.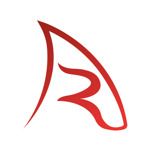 The development of the Internet breaks the traditional geographical distance and connected the global population.
Far in the era of Web 1.0, the rapid dissemination of information through the Internet has led to the rise of e-commerce, creating great companies such as Alibaba, Amazon, Google, Tencent, and Baidu.
In the era of Web 2.0, the Internet has transformed from one-way information dissemination to the era of user-created content, the speed of information dissemination has further accelerated, content has evolved from text and pictures to video, online and offline interactions have become more and more in-depth, social networking Business models such as online/O2O/short video/live broadcast have emerged, and top companies such as Facebook, Twitter, and Tiktok have emerged. Companies and individuals use these platforms to spread richer information to all parts of the world, and the world is more closely connected.
In the era of Web 3.0, social life and work have accelerated to shift online in the context of Covid-19. With the support of blockchain, cryptocurrency, Internet of Things, AI, edge computing, 5G and other technologies, the decentralization of the Metaverse will reach an unprecedented level.
At present, although the wave of anti-globalization is sweeping the world, the process from localization to globalization is subject to subjective and objective obstacles in different countries' ideology, ethnicity, culture, government regulation, etc., resulting in increased difficulties for enterprises to operate across borders. But we firmly believe that people should be free, and should have the freedom to pursue their own happiness. Capital, technology, and talents should flow freely, and the flow will further improve the efficiency of the use of production factors, which in turn pushes the government to improve its management capabilities and credibility.
In the era of decentralized Web 3.0, the wave of globalization will eventually return, and the world will return to a better future. Redfin will focus on connecting the world with technology to benefit the bright future of present and future generations.
Informasi Tambahan Perusahaan REDFIN TECHNOLOGIES SDN. BHD.
Ukuran Perusahaan : 51 – 200 Employees
Waktu Proses Lamaran : 2 days
Industri : Consulting (IT, Science, Engineering & Technical)
Tunjangan dan Lain-lain : Medical, Sports (e.g. Gym), Regular hours, Mondays – Fridays, Casual (e.g. T-shirts), insurance
Lokasi : Kuala Lumpur