Jawatan Kosong Posisi Junior Digital Marketing Executive 市場營銷行政 di dTb Creation Sdn Bhd
DESKRIPSI Jawatan Kosong
Monitor, analyse campaign performance, evaluate campaign data, make statistically stable & relevant optimisations and recommendations.
Overseeing the development/copy-writing of online marketing contents/collateral.
Work closely and brainstorm with client servicing teams to execute digital campaigns.
Manage on client's expectation and prepare on weekly meeting closely follow up with client.
Research & stay updated with the latest performance marketing & industry trends, techniques, tools and traffic sources so you know the best practices to our marketing strategies.
Assist in daily administrative duties for the company to ensure smooth running of daily operation.
Assist in marketing strategy and being able to manage digital platform (e.g. Facebook, Instagram, Google, YouTube & etc.).
Assist with marketing materials preparation.
Execute ad-hoc tasks assigned by the manager.
職位描述
監控、分析活動績效,評估活動數據,做出統計穩定且相關的優化和建議。
監督在線營銷內容的文案寫作發展。
與客戶服務團隊密切合作並集思廣益,並提出打破常規的網絡營銷活動。
管理客戶的需求並準備每週會議,密切地跟進客戶。
研究並了解最新的績效營銷和行業趨勢、技術、工具和流量來源,以便更好地了解營銷策略的最佳實踐。
協助公司日常行政工作,確保日常運作的順利進行。
協助制定營銷策略並能夠管理數字平台(例如:Facebook、Instagram、Google、YouTube 等)。
為市場營銷題材作準備。
執行經理分配的臨時任務。
Requirements: 
Candidates must possess at least Bachelor's Degree/Diploma in Business/Marketing/Multimedia Management/Advertising/Mass Communications or equivalent.
Preferably with prior experience in any digital marketing agencies or field.
Experienced in managing Google Ads would be an added advantage.
Strong analytical, problem solving and time management skills.
Able to multitask and perform under tight deadlines.
Good time management skill, good attitude, responsible and discipline.
Required language(s): English and Mandarin, Cantonese would be an added advantage.
Fresh graduates are welcomed.
条件:
候選人必須至少擁有商業/市場營銷/多媒體管理/廣告/大眾傳播學或同等學歷的學士學位/文憑。
最好具有任何網絡營銷領域的經驗。
擁有管理 Google Ads 的經驗將是一個額外的優勢。
強大的分析、解決問題和時間管理能力。
能夠執行多項任務並在緊迫的期限內執行。
良好的時間管理能力,良好的態度,負責任和守紀律。
所需語言:英語和普通話,粵語將是一個額外的優勢。
歡迎應屆畢業生。
Informasi Tambahan Jawatan Kosong
Tingkat Pekerjaan : Junior Executive
Kualifikasi : Sales/Marketing, Digital Marketing
Pengalaman Kerja :
Jenis Pekerjaan : Full-Time
Spesialisasi Pekerjaan : Sales/Marketing, Digital Marketing / 503, 203
Informasi perusahaan Pemberi Kerja, dTb Creation Sdn Bhd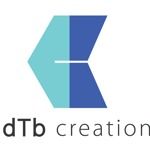 dTb Creation is founded in 2017 
We are a group of marketing professionals working in a Fast Growing Digital Marketing Agency based in Hong Kong & Kuala Lumpur, with a hope that we can use our passion to get you to success.
Join our family now ! 
Informasi Tambahan Perusahaan dTb Creation Sdn Bhd
Ukuran Perusahaan : 1 – 50 Employees
Waktu Proses Lamaran : 16 days
Industri : Advertising / Marketing / Promotion / PR
Tunjangan dan Lain-lain : Education support, Miscellaneous allowance, Medical, Regular hours, Mondays – Fridays, Casual (e.g. T-shirts)
Lokasi : Kuala Lumpur