Jawatan Kosong Posisi Front-End Web Developer / Website Developer di TECHFI GLOBAL MARKETING SDN. BHD.
DESKRIPSI Jawatan Kosong
Key Responsibilities:
1. Website Development:
   – Develop and customise WordPress themes to meet specific requirements.
   – Build and integrate custom HTML, CSS, and JavaScript components to enhance website functionalities.
   – Implement responsive design principles to ensure seamless user experiences across different devices and screen sizes.
2. Website Restoration:
   – Restore and update existing websites, troubleshoot issues, and optimise performance.
   – Work with the team to identify areas for improvement and apply necessary fixes promptly.
3. UI/UX Design:
– Collaborate with the design team to translate wireframes and mockups into visually appealing and intuitive interfaces.
– Ensure the websites' design and layout align with best practices in UI/UX to enhance user engagement.
4. Quality Assurance:
– Perform thorough testing to identify and resolve any bugs, UI inconsistencies, or issues before the website launch.
– Conduct cross-browser and cross-device testing to ensure compatibility.
5. Website Maintenance:
   – Regularly update and maintain websites with fresh content, security patches, and software updates.
   – Monitor website performance and optimize loading speed and overall responsiveness.
6. Collaboration:
   – Work closely with cross-functional teams, including designers, back-end developers, and project managers, to ensure seamless project execution.
Requirements:
– Proven experience as a Front-End Web Developer or similar role.
– Proficiency in WordPress theme development and customization.
– Strong command of HTML, CSS, and JavaScript for custom website development.
– Familiarity with responsive design principles and techniques.
– Keen eye for UI/UX design and a passion for creating visually appealing websites.
– Solid understanding of website restoration and troubleshooting processes.
– Up-to-date with the latest web development trends, tools, and technologies.
– Excellent communication and teamwork skills.
– Ability to meet deadlines and handle multiple projects simultaneously.
Preferred Qualifications:
– Experience with web design tools like Figma, Adobe XD, Adobe Creative Suite.
– Knowledge of SEO best practices to optimize websites for search engines.
– Understanding of version control systems like Git.
Informasi Tambahan Jawatan Kosong
Tingkat Pekerjaan : Junior Executive
Kualifikasi : Computer/Information Technology, IT-Software
Pengalaman Kerja : 2 years
Jenis Pekerjaan : Full-Time
Spesialisasi Pekerjaan : Computer/Information Technology, IT-Software / 508, 191
Informasi perusahaan Pemberi Kerja, TECHFI GLOBAL MARKETING SDN. BHD.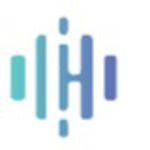 We are a team of brilliant minds who leverage the power of internet with our cutting-edge digital marketing strategies to build meaningful connections, enhance brand's visibility and drive growth and profitability. 
Informasi Tambahan Perusahaan TECHFI GLOBAL MARKETING SDN. BHD.
Ukuran Perusahaan : 1 – 50 Employees
Waktu Proses Lamaran :
Industri : Advertising / Marketing / Promotion / PR
Tunjangan dan Lain-lain : Dental, Miscellaneous allowance, Medical, Parking, Vision, Regular hours, Mondays – Fridays, Casual (e.g. T-shirts)
Lokasi : Kuala Lumpur