Jawatan Kosong Posisi Assistant Manager – Marketing Communications di SEKTOR DISTRIBUTORS SDN BHD
DESKRIPSI Jawatan Kosong
Established in 2009, Sektor Distributors Sdn. Bhd. are specialized and forward-thinking company that offers cutting-edge solutions in Retail Technology and Mobility products. Our continuous efforts involve researching industry and technological trends, enabling us to offer our partners the latest and most advanced delivery technology. 
In line with our business growth, we are seeking for a passionate and dedicated Assistant Manager – Marketing Communication to join our big family. Your main role is to implement diverse marketing strategies to effectively promote the company's products and services across various platforms. 
You are important to us in delivering the following: 
Utilize social media tactics to enhance brand awareness, attract inbound traffic, and strengthen the company's social media presence.  
Collaborate with key internal role-players to generate content ideas that align with the company's strategy and support various brand initiatives. 
Develop comprehensive reports on marketing programs, including post-event evaluations, regular status updates, and analyses for management review.  
Track the return on investment (ROI) and the effectiveness of different marketing campaigns and communication strategies.  
Monitor the corporate website and social media pages to promptly address client inquiries and concerns, as well as collect valuable customer feedback to provide insights to the sales and product teams.  
Prepare draft speeches for management and assist in finalizing the speeches for various engagements. 
To succeed in this role, we will need you to have: 
Minimum Diploma in Marketing, Communications, Public Relations or relevant field. 
At least 2 years of working experience as Marketing Communications 
Familiarity with B2B and B2C advertising campaigns. 
Hands-on experience with web content management tools like WordPress. 
Proven working experience in digital online marketing campaigns. 
Proficient in using SEO and Google Analytics. 
Strong knowledge in social media platforms including Facebook, Twitter, Instagram, LinkedIn, Youtube, and Google+. 
Able to speak in Mandarin as you may need to liaise with Mandarin-speaking clients. 
Must have own transport and willing to travel. 
What's in it for you if you join us: 
Looking for a good work-life balance? We offer 5-day work week so that you can spend times with people that matter to you. 
We value your hard work and your dedication towards the company. Thus, we provide you with 13-Month Salary and performance bonus based on the company achievements as an appreciation towards your commitment and your trust towards us. 
We provide group insurance coverage and a medical card to take care of your medical needs and offer peace of mind.  
We care about your overall health, including dental and vision care. Enjoy dental and optical benefits to maintain your oral and visual wellness. 
Your efforts in representing the company outside the office are valued. We offer mileage claims to ease the burden of travel expenses when necessary. 
Stay connected and efficient with our handphone allowance, ensuring you have the tools you need to excel in your role. 
If a public holiday falls on a Saturday, we provide replacement leaves to ensure you can still enjoy that well-deserved time off. 
This opportunity does not come often. Wait no further, click "Apply Now" and talk to you soon! 
Important Note:  
This ad is professionally crafted and managed by #PremiumAdPlus team from JobStreet. You will receive a call or Whats-App Business (WAB) message from 03-2778xxxx if you are being shortlisted. So, please pick up our call and let us help you to connect with SEKTOR DISTRIBUTORS SDN BHD.
Informasi Tambahan Jawatan Kosong
Tingkat Pekerjaan : Senior Executive
Kualifikasi : Arts/Media/Communications, Public Relations
Pengalaman Kerja : 2 years
Jenis Pekerjaan : Full-Time
Spesialisasi Pekerjaan : Arts/Media/Communications, Public Relations / 504, 141
Informasi perusahaan Pemberi Kerja, SEKTOR DISTRIBUTORS SDN BHD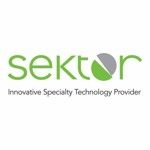 Headquartered in NZ, Sektor grow rapidly from its foundation in 2009 into the distribution IT powerhouse it is today; a 190+ strong team, with hundreds of years of combined experience, operating in 13 cities, with 6 warehouses, across Australia, New Zealand, Thailand, Malaysia and Vietnam.
Sektor is an expert, highly focused, innovative solutions provider of Retail Technology and Mobility products.
The Sektor "…lean on us" philosophy extends to all facets of our interaction with you
…lean on us for expert pre-sales consultancy
…lean on us for pre-configuration and staging services
…lean on us for rollout, planning, logistics and asset management services
…lean on us for product and brand specific training
Informasi Tambahan Perusahaan SEKTOR DISTRIBUTORS SDN BHD
Ukuran Perusahaan : 201 – 500 Employees
Waktu Proses Lamaran :
Industri : Computer/Information Technology (Hardware)
Tunjangan dan Lain-lain : Dental, Medical, Parking, Vision, Regular hours, Mondays – Fridays, Business (e.g. Shirts)
Lokasi : Petaling Jaya