Jawatan Kosong Posisi Equipment Engineer (Work Location: Taiwan) di Taiwan Semiconductor Manufacturing Company Limited
DESKRIPSI Jawatan Kosong
Responsibilities will include, but are not limited to:
Handling Diffusion, Thin Film, Lithography or Etching equipment in cleanroom environment.
Install/ Qualify new tool sets according to planned schedule to add capacity in a timely manner.
Applying experience and systematic approach to solve critical equipment issues.
Improving tool uptime availability and utilization efficiency.
Identifying and pursuing potential opportunities for hardware capability enhancement.
Driving defect reduction.
Leveraging internal and external resources to drive aggressive continuous improvement projects.
Required Qualifications
A minimum of a Bachelor's degree in Electronics, Electrical Engineering, Mechanical, Material Science, Chemical Engineering and Automation Engineering related fields.
Good problem–solving and communication skills as well as a willingness to learn.
The ability to troubleshoot complex problems and strong ownership in providing root-cause fixes.
A team player who can multitask and thrive in a very dynamic and fast-paced environment.
Able to lift weight consistent with applicable regulations and/or safety guidelines, including NIOSH Lifting Recommendations. Able to work in a cleanroom environment, gowning up in coveralls, hoods, boots, safety glasses and gloves. Spend significant amount of time on the factory floor working on the tools.
Good language skill in Mandarin.
Work location: Taiwan including Taoyuan, Hsinchu, Miaoli, Taichung, Tainan, Kaohsiung.
Day Shift (8:30~17:30) & Night Shift (14:30-23:30) & Graveyard Shift (23:30-8:30) is required. Rotational shift details will be clarified during interview.
Preferred Qualifications
Basic mechanical-related knowledge and knowledge of semiconductor processes are a plus.
Previous experience in equipment maintenance or improvement is a plus.
Please submit your resume with details in Mandarin or English for us to determine the perfect fit.
Informasi Tambahan Jawatan Kosong
Tingkat Pekerjaan : Junior Executive
Kualifikasi : Engineering, Electrical
Pengalaman Kerja :
Jenis Pekerjaan : Full-Time
Spesialisasi Pekerjaan : Engineering, Electrical / 509, 187
Informasi perusahaan Pemberi Kerja, Taiwan Semiconductor Manufacturing Company Limited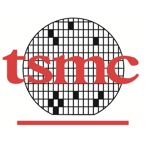 Established in 1987 and headquartered in Hsinchu Science Park, Taiwan, TSMC pioneered the pure-play foundry business model with an exclusive focus on manufacturing customers' products. By choosing not to design, manufacture or market any semiconductor products under its own name, the Company ensures that it never competes with its customers. And so, the key to TSMC's success has always been to focus on its customers' success. TSMC's foundry business model has enabled the rise of the global fabless industry, and since its inception TSMC has been the world's leading semiconductor foundry. The Company manufactured 11,617 different products using 281 distinct technologies for 510 different customers in 2020.
TSMC-made semiconductors serve a global customer base that is large and diverse and includes a wide range of applications. These products are used in a variety of end markets including mobile devices, high performance computing, automotive electronics and the Internet of Things (IoT). Such strong diversification helps to smooth fluctuations in demand, which in turn allows TSMC to maintain higher levels of capacity utilization and profitability, and generate healthy returns for future investment.
The annual capacity of the manufacturing facilities managed by TSMC and its subsidiaries exceeded 12 million 12-inch equivalent wafers in 2020. These facilities include four 12-inch wafer GIGAFAB® fabs, four 8-inch wafer fabs, and one 6-inch wafer fab – all in Taiwan – as well as one 12-inch wafer fab at a wholly owned subsidiary, TSMC Nanjing Company Limited, and two 8-inch wafer fabs at wholly owned subsidiaries, WaferTech in the United States and TSMC China Company Limited.
In May 2020, TSMC announced its intention to build and operate an advanced semiconductor fab in the United States, in order to better support customers and partners there as well as to attract global talents. This facility, to be built in Arizona, will utilize TSMC's 5-nanometer technology for semiconductor wafer fabrication and will have a capacity of 20,000 semiconductor wafers per month. Construction is planned to start in 2021 with production targeted for 2024.
TSMC provides customer support, account management and engineering services through offices in North America, Europe, Japan, China, and South Korea. At the end of 2020, the Company and its subsidiaries employed more than 56,000 people worldwide.
The Company is listed on the Taiwan Stock Exchange (TWSE) under ticker number 2330, and its American Depositary Shares (ADSs) are traded on the New York Stock Exchange (NYSE) under the symbol TSM.
Informasi Tambahan Perusahaan Taiwan Semiconductor Manufacturing Company Limited
Ukuran Perusahaan : More than 5000 Employees
Waktu Proses Lamaran :
Industri : Manufacturing / Production
Tunjangan dan Lain-lain : Miscellaneous allowance, Medical, Sports (e.g. Gym), Parking
Lokasi : Taiwan