Jawatan Kosong Posisi Associate Field Engineer – Malaysia di TRT Shared Services, OPC
DESKRIPSI Jawatan Kosong
Introduction:
TRT Solutions (trt.com) is a Global IT Services Company that delivery hardware maintenance system software support Managed and Professional services along with Web / Cloud Services on IT Server storage and networking infrastructure. We have recently acquired several new global contracts and TRT is now recruiting for Graduate level technical and non-technical personnel to be part of our service delivery in Dallas and Zurich locations.
Job Description:
Our company is built of the quality of the service that we provide to our client whether that is maintenance managed professional or the actual technology itself as service. It is all a service. So, no matter how strong you are in a technology you are unlikely to be a successful applicant for this role without a proven track record in delivery industry best client services. At TRT we service clients not technology a subtle but key differentiation. In addition, we are looking for applicants that are willing to grow into cross technology specialists as storage networking or server specialists instead of vendor-based specialists. The successful applicant must display a resilience in their previous work history that has meant that they have learnt and achieved where others failed to.
Job Functions:
The primary functions of an AFE is to manage the spares movement inbound and outbound the warehouse, resolution of minor incidents that are raised by our customers and assisting on parts deliveries to Field Engineers & Service Partner Engineers onsite. Incidents and changes can be related to Servers, tape libraries/drives, storage devices, printers, and various other pieces of equipment.                                                                   
Spares management inbound and outbound the warehouse
Handle quarterly stock take in Local Warehouse & Service Partner Warehouses
Onsite minor break-fix hardware maintenance (Hot swap hard disk replacement, cable reseat, etc)
Conduct onsite physical & logical audit for proactive sparing
Perform quarterly onsite preventive maintenance per assigned customer
Handle spare parts deliveries to FE, SeP & client
Issuance of IMR's, POR's
Assist VCA's & BDA's for conducting investigation for missing parts from stock counting
Customer communication
Updating TRT internal procedures
Learning additional technical and non-technical skills.
Sourcing Local Service Partners
Sourcing Local Logistic Partner / Supplier
Ensure above 95% accuracy between NetSuite inventory database and actual TRT & SeP warehouse spares
Ensure all supported incidents or tickets are resolved within SLAs.
Ensure all customer communication is prompt, professional and reliable
Ensure all commitments made to customer are met, or re-scheduled with the customer's knowledge and approval
Continuously learn additional technical and non-technical skills
Escalate calls through correct channels in a timely manner
24 x 7 Support Structure
Comply fully with company policy to always protect the interests of TRT
Ensure local SeP is available for onsite requirement
Working with VCA team for local parts sourcing
Local ticket management / status monitoring and make sure they are resolved within SLAs.
Warehouse inventory movement monitoring
Ensure warehouse parts labelling & binning is compliant with TRT global standard
Ensure procedures are properly followed when onsite
Ensure on time support for spare parts
Coordination within FE / SeP team for urgent part requirement onsite
Handle coordination & keep good working relationship with logistics and service partners
Coordination with known local vendor for urgent logistics sparing
Coordination with VCA, BDA & GSD division for parts needed for a call
Coordination with VCA, BDA & GSD division for inventory movement
Appropriate escalation to Shift leader or Field Engineer Team Leader when necessary
Ensure timely updating to GSD & FE for calls requiring additional parts on-site
Ensure that all onsite service calls under your responsibility are updated to the GSD Team within the agreed Service Level of client contract
Ensure that the warehouse or technical work areas remain clean and always organized
Ensure that you adhere to ESD procedures
Ensure that you adhere to all OHS requirements, including for lifting, cabling, rack-mounting, and equipment in rooms is not obstructing walkways.
 Requirements:
 
Candidates must possess a College Degree. Training and Certification would be an advantage.
 
– Hardware Certification on Various Hardware platforms
– Strong understanding of Windows/Unix fundamentals
– AIX – IBM Certified System Expert
– IBM Storage
– IBM Certified Specialist
– Midrange Storage Technical Support
– Linux – Linux Professional Institute – Certification 2 or RedHat Certified System Administrator –
– Microsoft – Microsoft Certified Solutions Expert (MCSE):
 
Server Infrastructure
 
– HP-UX – HP-UX Certified System Engineer
– Solaris – Oracle Certified Professional
– VMWare – VMWare Certified Professional
– TSM – IBM Certified Deployment Professional
 
Preferably have 4 years up of experience in IT spare parts control & warehouse maintenance
Willing to be assigned in Kuala Lumpur, Malaysia TRT office location, and to travel to TRT offices globally on as needed basis.
Informasi Tambahan Jawatan Kosong
Tingkat Pekerjaan : Junior Executive
Kualifikasi : Building/Construction, Civil/Construction
Pengalaman Kerja : 2 years
Jenis Pekerjaan : Full-Time
Spesialisasi Pekerjaan : Building/Construction, Civil/Construction / 511, 184
Informasi perusahaan Pemberi Kerja, TRT Shared Services, OPC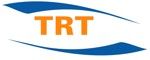 TRT Global is a global IT Services company with revenue of $30M PA focus on delivering services globally across a wide range of IT Server storage and networking technologies such as IBM, Dell, HP, EMC, Oracle and Cisco.
 
The company delivers services for critical systems of global organizations as DHL, Alcatel Lucent UBS and BP while working with a range of local companies in from Australia Singapore, Malaysia, Philippines, Thailand, Taiwan, Hong Kong, the Netherlands and the USA.
TRT has a corporate HR Policy offer only the minimum leave allowance as mandated by the government which the employment contract is execute in. This is irrespective of location or position at TRT.
The reason for this that we are recruiting personnel that are focused on the development of their careers by supporting our clients constantly changing requirements. We recruit for employees that view their career as the vehicle that:
Builds certainty for the individual in a world of constant uncertainty.
Gives them variety of experience in their lives.
Create deep professional relationships with clients and other employees.
Develops them as individuals that they wish to become. 
Gives them the strongest sense of contribution to something greater than themselves.
TRT values these people to such an extent that we are willing to pay above market salaries to reward such an alignment between corporate culture and our employees.
If your leave allowance is important then it is natural that you would have a different alignment to those points listed above.
In conclusion if you currently have job conditions which offer above the statutory minimum in vacation leave and this is of value to you, then it is best to apply for companies other than TRT or stay in your current role.

Informasi Tambahan Perusahaan TRT Shared Services, OPC
Ukuran Perusahaan : 51 – 200 Employees
Waktu Proses Lamaran : 15 days
Industri : Computer / Information Technology (Software)
Tunjangan dan Lain-lain : Dental, Miscellaneous allowance, Regular hours, Mondays – Fridays, Business (e.g. Shirts)
Lokasi : Kuala Lumpur