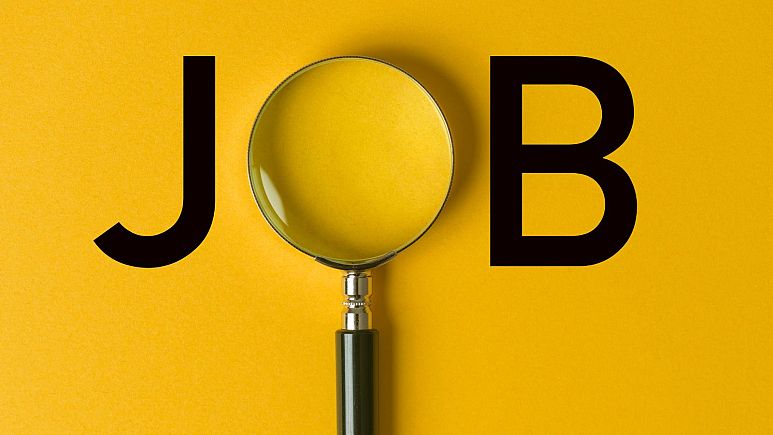 Jawatan Kosong Posisi Verifications Specialist 1 (Fresh Graduate/ Junior) di CISIVE MALAYSIA SDN. BHD.
DESKRIPSI Jawatan Kosong
Cisive continues to make significant advances in the employment screening industry and is always looking for the right people to take us further. Recognized as a national leader in quality of service, timely reporting, cost-effectiveness, state-of-the-art technology programs, and legal expertise in employee screening, Cisive serves many of the country's leading corporations. Through our technology, Cisive is able to quickly respond to changing customer needs.
We are seeking a detail-oriented person to join our team. In this Verifications Specialist role, you will be responsible for conducting employment screening services and provide customer services for our clients in order to support the business. You will report to the Deputy Team Manager.
If you are a fresh graduate from college or university and proficient in English andChinese languages looking for a job, we want to hear from you!
Scope of Position
The Verifications Specialist will focus on adjudicating cases based on knowledge of client specifications by applying thorough, analytical measures to ensuring cases are closed in accordance with the organizational service levels. Applies detail-oriented and critical thinking skills to ensure quality control and inventory levels are met daily.
Essential Job Duties
Utilize keen sense of detail to ensure lead reporting is consistent and accurate. Ensure lead notes are clear, concise and without error.
Verify educational, employment and professional qualification credentials of prospective employees for clients through phone calls or emails.
Follow up with third parties for verification results on a regular basis 
Collect, analyze and evaluate research information using a variety of media, or various databases.
Conduct research tasks for adverse news on various databases, or as assigned by supervisors.
Demonstrate strong verbal and written communication skills when liaising with internal and external parties and communicate in a professional manner.
Properly document all steps taken in the research process.
Review all information and documents provided by clients and candidates carefully before initiating a new task.
Manage research tasks with rapidly shifting priorities. 
Demonstrate good judgment when planning course of action and evaluating findings.
Show a good understanding of clients' requirements and execute service level agreements.
Follow and implement company policy and procedures. 
Proactively seek feedback from managers and training opportunities 
Maintain confidentiality and exhibit reliable attendance in accordance with organizational and departmental policies.
Proactively address inventory levels on a daily basis through coordination and communication with leadership.   
Education & Qualification Requirements
Bachelor's degree holder; fresh graduate
Excellent attention to detail
Receptive to coaching and feedback, focusing on building self-development areas.
Be a quick learner who can spot new opportunities with demonstrated initiative, diligence, and attentive to detail and accuracy.
Be able to work effectively and efficiently under tight deadlines and manage projects independently whilst working as part of a wide and varied team.
Be persistent, well organized and able to work under pressure.
Excellent communication and written skills in English andChinese. Cantonese is a plus.
Have a good grasp of Microsoft Office
Informasi Tambahan Jawatan Kosong
Tingkat Pekerjaan : Junior Executive
Kualifikasi : Others, Others
Pengalaman Kerja : 1 year
Jenis Pekerjaan : Full-Time
Spesialisasi Pekerjaan : Others, Others / 514, 116
Informasi perusahaan Pemberi Kerja, CISIVE MALAYSIA SDN. BHD.

Cisive Company, is a leading provider of pre-employment screening services. We have established an excellent reputation, attracted some of the largest and most sophisticated clients, and have grown to become one of the most renowned and respected providers of background screening services. Cisive offers unrivalled global reach and world-class technology to our clients.
We believe that by concentrating on what we do best, we can consistently offer quality products. We provide the best pre-employment screening reports available in the market. All the research that we conduct is performed in-house by our own multilingual team, led by individuals with extensive industry experience, backed up by bright young minds who have attended some of the best schools in the world. We take great pride in our work and our relationships with our clients; if we cannot provide a service to the best of our abilities, we will not provide it.
Our clients include global top tier investment banks and many multinational companies who utilize tailored research solutions to fully understand the backgrounds of their clients, vendors, partners and employees. Cisive is headquartered in New York and has operations in New Delhi, New York, California, Singapore, Penang, Hong Kong and London.
For more details, please visit our website: https://www.cisive.com/
Cisive LinkedIn: (20) Cisive: Overview | LinkedIn
Cisive Facebook: Cisive – Home | Facebook
Informasi Tambahan Perusahaan CISIVE MALAYSIA SDN. BHD.
Ukuran Perusahaan : 501 – 1000 Employees
Waktu Proses Lamaran : 27 days
Industri : Computer / Information Technology (Software)
Tunjangan dan Lain-lain : Dental, Education support, Miscellaneous allowance, Medical, Vision, Regular hours, Mondays – Fridays, Casual (e.g. T-shirts), Life&Accident,Transport,Shift Allowance,Extra Annual Leave,OT Pay,Office Parties
Lokasi : Penang