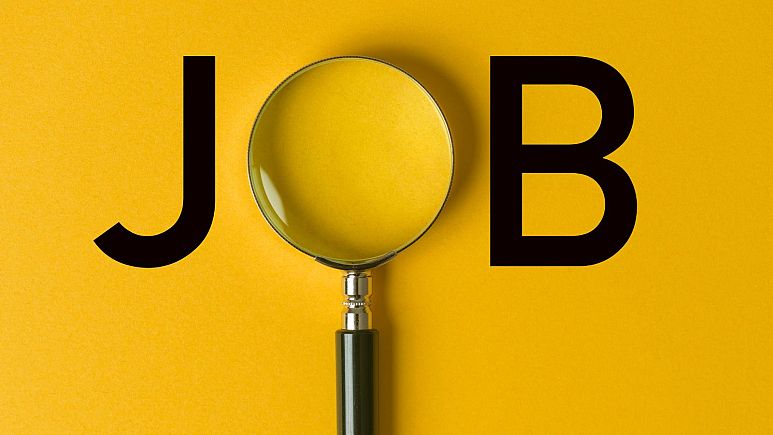 Jawatan Kosong Posisi Test Tech di Jabil
DESKRIPSI Jawatan Kosong
At Jabil we strive to make ANYTHING POSSIBLE and EVERYTHING BETTER. With over 260,000 diverse, talented and dedicated employees across 100 locations in 30 countries, our vision is to be the most technologically advanced and trusted manufacturing solutions provider. We combine an unmatched breadth and depth of end-market experience, technical and design capabilities, manufacturing know-how, supply chain insights and global product management expertise to enable success for the world's leading brands. We are driven by a common purpose to make a positive impact for each other, our communities, and the environment.
JOB SUMMARY
Performs testing and examination of finished goods in order to identify and repair complex faults.
ESSENTIAL DUTIES AND RESPONSIBILITIES
·         Performs testing and examination of finished goods in order to identify and repair complex faults.
·         Utilizes specialized equipment in order to perform detailed testing.
·         Analyzes failure data received for testing equipment.
·         Communicates findings to manufacturing and engineering teams for any process improvements.
·         May perform other duties and responsibilities as assigned.
BE AWARE OF FRAUD: When applying for a job at Jabil you will be contacted via correspondence through our official job portal with a ********* e-mail address; direct phone call from a member of the Jabil team; or direct e-mail with a ********* e-mail address. Jabil does not request payments for interviews or at any other point during the hiring process. Jabil will not ask for your personal identifying information such as a social security number, birth certificate, financial institution, driver's license number or passport information over the phone or via e-mail. If you believe you are a victim of identity theft, contact your local police department. Any scam job listings should be reported to whatever website it was posted in.
Jabil, including its subsidiaries, is an equal opportunity employer and considers qualified applicants for employment without regard to race, color, religion, national origin, sex, sexual orientation, gender identify, age, disability, genetic information, veteran status, or any other characteristic protected by law.
–
Informasi Tambahan Jawatan Kosong
Tingkat Pekerjaan : Not Specified
Kualifikasi : Engineering, Electronics
Pengalaman Kerja :
Jenis Pekerjaan : Full-Time
Spesialisasi Pekerjaan : Engineering, Electronics / 509, 186
Informasi perusahaan Pemberi Kerja, Jabil


Experience the world of Jabil
We are a business-to-business (B2B) engineering, manufacturing, supply chain, and design services company. Many of the world's best companies use our services to get their products to market. It's our mission to not just help them succeed but to help them succeed better, faster, and more effectively. At our core, we are humble and united with an unshakeable commitment to caring about our people, our communities, and our environment. That's how we've built this company for over half a century and will continue with pride for future generations.
A career at Jabil means opportunities to grow in any direction, innovate everywhere, and be your true self.
Limitless Growth
Grow in any direction you choose. With hundreds of sites worldwide, explore our impressive scale of industries, customers, and technologies for limitless possibilities. Create a path that fits your passion; and build relationships with peers and leaders who can help you take your career to new heights.
When you succeed, we succeed.
Your True Self
We care about you and respect what you have to say. Diverse backgrounds, experiences, and opinions are welcome here. We work together in a way that enables you to be your best self, challenges you and encourages you while making a difference in the world.
Your work matters, and so do you.
Creative freedom
With exposure to a significant portfolio of technologies – and the freedom to influence the way work gets done – you can apply your ingenuity and talents; take smart risks; and exercise your creativity. In this entrepreneurial environment, bold ideas and diverse thinking always keep things interesting.
See your bold ideas come to life.
Your best work
Be part of a community that takes great pride in solving tough challenges together. Roll up your sleeves and get stuff done alongside thousands of passionate, dedicated, and talented peers to deliver solutions for the world's best customers.
Let's do our best work, together.
Informasi Tambahan Perusahaan Jabil
Ukuran Perusahaan : More than 5000 Employees
Waktu Proses Lamaran : 29 days
Industri : Electrical & Electronics
Tunjangan dan Lain-lain : Dental, Miscellaneous allowance, Medical, Sports (e.g. Gym), Parking, Vision, Regular hours, Mondays – Fridays, Casual (e.g. T-shirts), Insurance
Lokasi : Sungai Petani