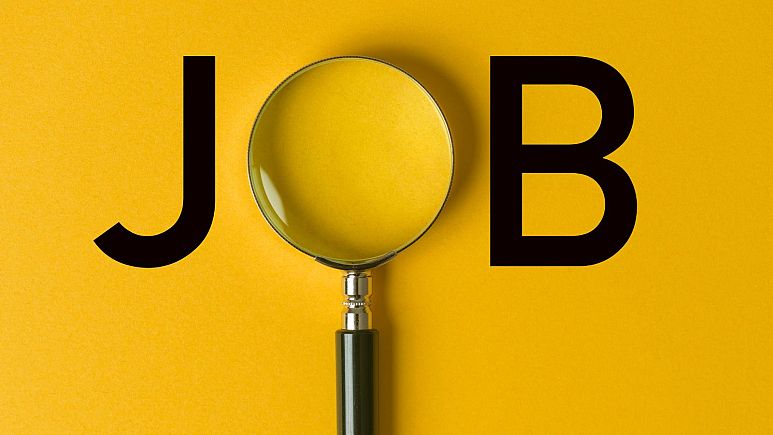 Jawatan Kosong Posisi Supervisor di 7-Eleven Malaysia Sdn Bhd
DESKRIPSI Jawatan Kosong
Responsibilities:
Overall outlet shift management
Assist Supervisor to manage, lead and drive the performance and efficiencies of team in shift
Assist Supervisor to manage and coordinate shift operations in accordance to expected standards; including production, productivity, quality, sku availability and customer-service
Accountable for: –
Achieving targeted revenue, profitability and quality goals
Forecasting future needs for goods, kitchen utensils and cleaning products, ordering and restocking
Compliance with food sanitation and safety regulations and any other statutory requirements 
Compliance to occupational safety and health standards so that the safety of employees and customers are maintained per standards
Implementation of SOPs and protocols to maintain operations standards
Achieving Store Standard targets and achieving compliance targets
Conducting daily compliance checks
Investigating all discrepancies related to cash & inventory and ensure closure is achieved
Conducting and verifying CDU stock count
Ensuring all cashiering duties are performed in line with Cash Handling & Loss Prevention policies
Overall outlet presentation to customer; including stock availability, interior and exterior cleanliness, equipment and fixtures cleanliness 
Managing Sales & Controllable Expenses targets
Ensure minimal OOS at stores by performing accurate ordering and follows up with non-fulfillment.
Promote the brand and products in the local community through word-of-mouth and outlet events 
Perform corrective tasks (through store employees) to ensure store standards are met
Delegates tasks to store employees and holds them accountable in completing them 
Ensure all necessary and relevant hand-over duties to in-coming shift is completed, including store readiness, stock availability, food preparation, cash audits and documentations – no disruption to provide seamless service to customers
Implement sales & profit building initiatives
Observes customer profile, store product assortment and performs/proposes accurate ordering
Always keep abreast with local community events to identify business opportunities to increase business performance
Escalates to Supervisor and FM in cases of non-fulfillment
Ensure store is in compliance with planogram
Perform any other ad-hoc tasks as instructed by FM and/or Supervisor
Effective human capital management
Provides support and guidance for employee development
Promptly provides corrective feedback to store employees if SOPs are not adhered to
Recognizes and call-outs to employees who display positive and/or commendable performance
Acts as role model to store employees by performing required customer service standards 
Train new and current employees on proper customer service practices
Conduct periodic performance conversations with direct reports and coaches them for continuous career progression
Leads by example and motivates and drives team especially during busy shifts
Excellent customer service
Ensure all operation standards are achieved; including food services and preparations, outlet floor, equipment, exterior conditions
Deliver superior fresh food and beverage services and maximizing customer satisfaction
Responding efficiently and accurately to outlet customer complaints
Requirement:
At least Diploma or equivalent with proven work experience in food and beverage industry
Able to display management skills and experience both at front and back of the house
Proven customer service experience
Extensive food and beverage (F&B) knowledge, with ability to remember and recall ingredients and dishes to inform customers and staff
Strong leadership, motivational and people skills
Has attended food handler's training and received current anti-typhoid vaccine
Any qualification in hospitality management or culinary skills is an advantage 
Informasi Tambahan Jawatan Kosong
Tingkat Pekerjaan : Senior Executive
Kualifikasi : Sales/Marketing, Retail Sales
Pengalaman Kerja : 5 years
Jenis Pekerjaan : Full-Time
Spesialisasi Pekerjaan : Sales/Marketing, Retail Sales / 503, 145
Informasi perusahaan Pemberi Kerja, 7-Eleven Malaysia Sdn Bhd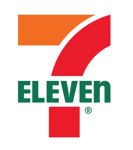 About Us
7-Eleven Malaysia Holdings Berhad through its subsidiary 7-Eleven Malaysia Sdn Bhd is the owner and operator of 7-Eleven stores in Malaysia. Incorporated on 4 June 1984, 7-Eleven Malaysia has made its mark in the retailing scene and has been a prominent icon for over 30 years. 7-Eleven Malaysia is the single largest convenience store chain with more than 2,400 stores nationwide, serving over 900,000 customers daily.
In line with our business expansion plans, we are always on the lookout for dynamic and vibrant talents who are keen to build their career with 7-Eleven Malaysia.
Our Vision
To be the best retailer of convenience
Our Mission
To consistently serve the changing needs of customers for their convenience
Our Core Values
Understand: We seek to understand the needs of stakeholders & the company to make the best (balanced) decisions
Simplify: We work towards making things convenient for people to increase the effectiveness of our solutions
Solve: We find ways to resolve issues that prevents us from delivering value to those we serve
Connect: We communicate to manage people's expectations in the most effective manner
Informasi Tambahan Perusahaan 7-Eleven Malaysia Sdn Bhd
Ukuran Perusahaan : More than 5000 Employees
Waktu Proses Lamaran : 22 days
Industri : Retail / Merchandise
Tunjangan dan Lain-lain : Medical, Parking, Casual (e.g. T-shirts), Handphone Benefits, Petrol Card & Staff Discount Card within Berjaya Group, Staggered work hours
Lokasi : Klang/Port Klang