Jawatan Kosong Posisi Supervisor / Assistant Store Manager di Legendary Fashion Trading Sdn Bhd (Forever 21)
DESKRIPSI Jawatan Kosong
Key Responsibilities:
Supervising and managing a team of sales associates, including hiring, training, and scheduling.
Monitoring and analyzing sales and inventory data to make informed decisions about ordering and merchandising.
Ensuring that the store is clean, organized, and well-maintained at all times.
Providing excellent customer service and addressing any customer complaints or concerns.
Implementing and enforcing store policies and procedures to ensure compliance with company standards.
Conducting regular performance evaluations and providing feedback to employees to help them improve their skills and achieve their goals.
Collaborating with other managers and departments to ensure that the store is meeting company-wide goals and objectives.
Assisting with the development and implementation of marketing and promotional strategies to drive sales and increase customer engagement.
Managing the store's budget and financial performance, including analyzing sales data and making budgetary decisions.
Maintaining a safe and secure environment for employees and customers, including enforcing safety and security protocols and responding to any emergencies or incidents.
Key Skills:
Strong leadership and management skills, including the ability to motivate and coach employees to achieve their goals and improve their performance.
Excellent communication and interpersonal skills, with the ability to communicate effectively with employees, customers, and other stakeholders.
Strong organizational and time management skills, with the ability to prioritize tasks and manage multiple projects simultaneously.
Sound business judgment and decision-making skills, with the ability to analyze data and make informed decisions to drive sales and profitability.
Knowledge of retail operations, including inventory management, merchandising, and customer service.
Familiarity with POS systems and other retail software applications.
A customer-focused mindset, with the ability to anticipate and respond to customer needs in a timely and professional manner.
A strong work ethic and a commitment to achieving results, with a willingness to work flexible hours, including evenings and weekends.
A high level of integrity and professionalism, with a commitment to upholding company policies and procedures.
A positive attitude and a willingness to take on new challenges and learn new skills.
Informasi Tambahan Jawatan Kosong
Tingkat Pekerjaan : Junior Executive
Kualifikasi : Sales/Marketing, Retail Sales
Pengalaman Kerja : 3 years
Jenis Pekerjaan : Full-Time
Spesialisasi Pekerjaan : Sales/Marketing, Retail Sales / 503, 145
Informasi perusahaan Pemberi Kerja, Legendary Fashion Trading Sdn Bhd (Forever 21)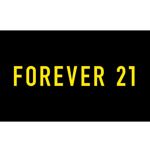 Founded in Los Angeles, California in 1984, Forever 21 has been celebrated for over 25 years by style-conscious and trend-savvy shoppers across the globe. It has set the fashion industry on fire by showcasing the most current collections, on-trend apparel, and exciting shopping environments.
Forever 21 is growing quickly, featuring new and exciting store environments, a constant flow of fun and creative clothing designs, and the accessories to make your look come together at the right price. A phenomenon in the fashion world, Forever 21 provides shoppers with an unprecedented selection of today's fashion, always changing and always in style.
Sharaf Retail, one of the leading retailers in the Middle East is operating Forever 21 stores in 23 countries including South East Asia (Malaysia, Singapore, and Indonesia)
Informasi Tambahan Perusahaan Legendary Fashion Trading Sdn Bhd (Forever 21)
Ukuran Perusahaan : 501 – 1000 Employees
Waktu Proses Lamaran : 16 days
Industri : Retail / Merchandise
Tunjangan dan Lain-lain : Business (e.g. Shirts), Store Incentive for Operation's Team, Staff Purchase and referral program, Regular Hours, Monday – Friday or Follow Operational Hours
Lokasi : Kuala Lumpur