Jawatan Kosong Posisi Sheet Metal Programmer di Fabricon Manufacturing Sdn Bhd
DESKRIPSI Jawatan Kosong
Job Responsibilities:
Draws, programs parts and assemblies for the prototype as well as production
Unfolds customer computer print files or draws from print to program parts and assign tools for CNC lasers and punches for sheet metal and frame fabrication
Responsible to program the laser cut machine and position parts for laser cutting task
To manage laser cut material usage for better efficiency and maximize cost savings
Maintain and organize drawings, tooling and programming documents
Follow established operating procedures, safety policies and quality management standards
Make suggestions for product and process improvements, and work with various personnel to implement improvements
Follow directives or ad-hoc tasks assigned by team leader and management
Job Requirement:
Two to five years' experience in sheet metal fabrication and programming
Ability to read and interpret technical documents or engineering drawings
• Ability to apply concepts such as fractions, percentages, ratios, and proportions to practical situations
Proficient in math skills such as addition, subtraction, multiplication, division, geometry and trigonometry to perform programming and flat pattern calculations
Must be organized and be able to work on multiple projects simultaneously
Be flexible and willing to perform other duties as assigned or needed to meet business needs/expectations.
Informasi Tambahan Jawatan Kosong
Tingkat Pekerjaan : Junior Executive
Kualifikasi : Manufacturing, Manufacturing
Pengalaman Kerja : 2 years
Jenis Pekerjaan : Full-Time
Spesialisasi Pekerjaan : Manufacturing, Manufacturing / 510, 194
Informasi perusahaan Pemberi Kerja, Fabricon Manufacturing Sdn Bhd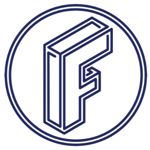 Founded in 2021, Fabricon Manufacturing Sdn Bhd, set out itself to be a leading machining and steel sheet fabrication company that provides a big variety of engineering services and solutions for various industries worldwide. With the state of the art equipment, we provide quality and flexible processes in a short turnaround time. Our strength is to minimize customers' initial investment and financial commitment.
Fabricon Manufacturing's mission is to:
Create and cultivate long-term relationships with clients
Respond immediately to the changing needs of our clients
Achieve complete customer satisfaction
Improve our services continuously
The vision at Fabricon Manufacturing is of a highly experienced and efficient team of engineering services and solutions, ready for anything that may occur and quick to respond to customer needs concerns.
At Fabricon Manufacturing, every person in our company is a member of the team and a team player, with the expectation and need that they perform their duties to their fullest capacity and potential. Our objective is a commitment to the highest quality engineering services and solutions. Client satisfaction is our main focus, reached through innovative and cost-effective engineering services.
The salary for a Sheet Metal Programmer in Malaysia can vary depending on factors such as experience, skills, location, and the specific industry or company. Salaries are typically influenced by market demand and supply, as well as the level of expertise required for the position.
As of my knowledge cutoff in September 2021, the average salary range for a Sheet Metal Programmer in Malaysia is approximately RM 3,000 to RM 6,000 per month. However, it's important to note that this is an estimate and the actual salary may vary. Additionally, salaries can be higher for individuals with more experience, advanced programming skills, or working in larger and more established companies.
It's always advisable to research and consider current market conditions, job postings, and consult with professionals in the field or relevant recruitment agencies to get the most accurate and up-to-date salary information for a Sheet Metal Programmer position in Malaysia.
Informasi Tambahan Perusahaan Fabricon Manufacturing Sdn Bhd
Ukuran Perusahaan : 51 – 200 Employees
Waktu Proses Lamaran : 28 days
Industri : Construction / Building / Engineering
Tunjangan dan Lain-lain : Miscellaneous allowance, Medical, Parking, Regular hours, Mondays – Fridays, Business (e.g. Shirts)
Lokasi : Perai

A Sheet Metal Programmer is a professional who specializes in creating programs for computer numerical control (CNC) machines used in the sheet metal fabrication industry. Sheet metal programming involves converting design specifications and drawings into machine-readable instructions that guide the CNC machines in cutting, bending, and shaping sheet metal components.
The role of a Sheet Metal Programmer is crucial in optimizing the manufacturing process by developing efficient programs that minimize waste, reduce production time, and ensure accuracy in the fabrication of sheet metal parts. They work closely with engineers, designers, and machine operators to understand the requirements and translate them into precise instructions for the CNC machines.
Some key responsibilities of a Sheet Metal Programmer may include:
Analyzing engineering drawings and specifications to determine the manufacturing requirements.
Selecting appropriate tools, materials, and machines for the fabrication process.
Using computer-aided design (CAD) software to develop 2D and 3D models of sheet metal components.
Creating CNC programs that include cutting paths, tooling sequences, and machine instructions.
Optimizing the programming code to enhance machine efficiency and reduce material waste.
Collaborating with machine operators to ensure smooth production and troubleshooting any programming-related issues.
Conducting quality checks and inspections to ensure the accuracy and precision of the fabricated parts.
Keeping up-to-date with advancements in CNC technology and software to improve programming techniques and efficiency.
Overall, Sheet Metal Programmers play a crucial role in the sheet metal fabrication process, utilizing their technical expertise and programming skills to streamline production and deliver high-quality sheet metal components for various industries.