Jawatan Kosong Posisi Senior .net Developer di PT BETTABLUE DIGITAL KONSULTASI
DESKRIPSI Jawatan Kosong
Job brief 
We are looking for a Senior Web Developer to build and maintain functional web pages and applications. 
Senior Web Developer responsibilities include leading a team of junior developers, refining website specifications, and resolving technical issues. To be successful in this role, you should have extensive experience building web pages from scratch and in-depth knowledge of at least one of the following programming languages: Javascript, Ruby, or PHP. 
Ultimately, you will ensure our web pages are up and running and cover both internal and customer needs. 
Responsibilities 
Lead a team of programmers in technical projects 
Identify user and system requirements for new websites and applications 
Prioritize software development projects, set timelines, and assign tasks to team members 
Create wireframes to decide on the layout 
Write or review code for various applications 
Run functionality tests and debug code 
Oversee junior web developers and evaluate their performance 
Liaise with designers to decide on UI/UX elements (like graphics and navigation buttons) 
Ensure our software documentation is up-to-date 
Collaborate with mobile developers to build mobile-responsive websites 
Requirements and skills 
Work experience as a Senior Web Developer (5+ years) 
Expertise in at least one programming language, preferably Javascript, Ruby, or PHP 
Solid knowledge of HTML, CSS, Sitefinity, .Net and or .Net Core
Knowledgeable in VB.NET, ASP Classic, ASP, Database Programming (PL SQL, Store Prc), Database: MS SQL, ORACLE, ACCESS, MySQL, Server Management; IIS 7, IIS 8, Apache, 
Experience with mockup and UI prototyping tools 
Understanding of security practices 
Familiarity with network diagnostics tools 
Team management skills 
BSc/MSc in Computer Science or relevant field
Fluency in Mandarin is preferred as the role requires candidates to deal with mandarin speaking clients.
This is a remote work opportunity
Informasi Tambahan Jawatan Kosong
Tingkat Pekerjaan : Senior Executive
Kualifikasi : Computer/Information Technology, IT-Software
Pengalaman Kerja : 5 years
Jenis Pekerjaan : Full-Time
Spesialisasi Pekerjaan : Computer/Information Technology, IT-Software / 508, 191
Informasi perusahaan Pemberi Kerja, PT BETTABLUE DIGITAL KONSULTASI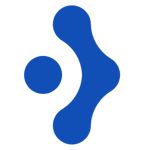 Bettablue is a multi-disciplinary creative agency based in Singapore and Jakarta, specializing in brand strategy and integrated branding solutions from digital to spatial design, serving global clients across varying industries, including property, hospitality, corporate, retail and food & beverage.
Informasi Tambahan Perusahaan PT BETTABLUE DIGITAL KONSULTASI
Ukuran Perusahaan : 1 – 50 Employees
Waktu Proses Lamaran : 1 day
Industri : Computer / Information Technology (Software)
Tunjangan dan Lain-lain : Regular hours, Mondays – Fridays, Casual (e.g. T-shirts)
Lokasi : Kuala Lumpur