Jawatan Kosong Posisi Senior Consultant – Treasury di Aker Solutions
DESKRIPSI Jawatan Kosong
Qualification and experience
Bachelor's degree in accountancy/Finance or equivalent professional qualification (ACCA/CIMA/CPA/ etc)
5 years relevant experience 
Experience in accounting and familiar with general accounting principles including IFRS
Abilities and knowledge
Functional
Strong verbal and written communication skills in English
Able to multi task, independent, proactive and willingness to learn
Detail minded and accurate
Commitment in meeting deadlines
Ability to assess and resolve problems in a timely manner
Multicultural understanding
Technical
Basic to intermediate competence in SAP
Knowledge and use of office productivity tools (MS Office, etc)
Job Purpose/Objective 
Senior Consultant – Treasury will participate in all aspects of the treasury and compliance, and financial reporting efforts and ensure that all requirements are met. The Senior Consultant – Treasury will also provide audit support, ensure that processes and procedures are compliant to local accounting legislations, and assist the Senior Manager with identifying the accounting implications of any potential new projects or new set up under APAC region
Key Accountabilities /Responsibilities
Key responsibilities:
The role holder is responsible for own activities related to:
Provide direct assistance to internal customers where requests relate to application and compliance with clearly defined policies, processes and standards. Some situations will require a degree of interpretation based on previous practice
Take ownership of and solve enquiries related to own speciality where the nature of service is related to established procedural and/practice compliance
Prepare and communicate standardized information/analysis within a specific area of the business to enhance understanding and compliance with functional policies and processes
Collect, analyse and communicate functional information and data to support understanding and decision making of line managers within a specific area of the business
Continuous improvement and establishment of best practice within the process area
Standardisation and harmonisation to realise ONE Aker Solutions within the process area
Key tasks:
Cash management
Review daily cash report prepared by consultant and monitor the cash position and requirement of the legal entities
Prepare bank journal (incoming funds and manual outgoing payments)
Review of bank journal posted by Cognizant team members
Review manual payment uploaded into bank portal before release to approver
Review accuracy of PPL run – check on vendors overdue invoices for payment purpose
Perform vendors payment run (PPL) – coordinate with Cognizant Chennai P2P team
Review the AP exceptional list, analyse data and resolve issues
Perform month-end, quarter-end, year-end reporting on timely, accurate and complete basis
Responsible to address and resolve day to day enquiries from Cognizant Chennai, project and business controllers
Deals with external auditors with minimum supervision
Cash forecasting
Prepare weekly and monthly cash flow forecast
Submission of short term and long term cash flow forecast into SareptaCash
Work with Business Controlling in developing the cash flow forecasting for submission
Run variance report and analyse Actual vs Forecast
Ensure short term and long term cash flow forecast being submitted as per deadline in SareptaCash
Hedging
Provide advice and guidance on exchange rates to project and business controllers
Ensure accuracy for Hedging of contracts according to Corporate guidelines/processes and IFRS
Execution on new and existing deal in FX-All (hedges with local banks) or Group Treasury (non-RM hedges)
Perform hedge settlement and matching in Quantum
Perform updating project WBS in Z-deal Solutions
Review UPR for MTM / utilisation of hedge payment
Account receivables
Active follow-up on AR collection from project and business controllers
Review of AR offsetting / clearing done by Cognizant team members
Collate and analyse on AR invoices
Provide confirmation to bankers on AR incoming & obtaining exchange rate if necessary
Central Bank of Malaysia (BNM) reporting
Responsible for Central Bank of Malaysia (BNM) reporting, quarterly, annually or ad-hoc
ICFR
Perform T2.2 Confirmation of Deal / Request
Others
Contribute and implement corporate initiatives being rolled up
Initiate continuous improvement in the areas of operation
Informasi Tambahan Jawatan Kosong
Tingkat Pekerjaan : Non-Executive
Kualifikasi : Accounting/Finance, General/Cost Accounting
Pengalaman Kerja : 5 years
Jenis Pekerjaan : Contract
Spesialisasi Pekerjaan : Accounting/Finance, General/Cost Accounting / 501, 131
Informasi perusahaan Pemberi Kerja, Aker Solutions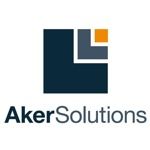 Aker Solutions helps the world meet its energy needs. We engineer the products, systems and services required to unlock energy. Our goal is to maximize recovery and efficiency of oil and gas assets, while using our expertise to develop the sustainable solutions of the future. Aker Solutions employs approximately 15,000 people in more than 20 countries.
Malaysia is Aker Solutions' Asia Pacific headquarters. We play a key part in the company's international strategy, providing solutions to a global customer base in regions such as Africa, China, India, the Middle East, Norway and South Korea. We have been established in Malaysia since 1987. During that time we have been involved in key projects both locally and globally, such as the world's largest subsea development project Kaombo, offshore Angola.
Informasi Tambahan Perusahaan Aker Solutions
Ukuran Perusahaan : 1001 – 2000 Employees
Waktu Proses Lamaran : 25 days
Industri : Oil / Gas / Petroleum
Tunjangan dan Lain-lain : Dental, Medical, Regular hours, Mondays – Fridays, Business and Casual
Lokasi : Kuala Lumpur