Jawatan Kosong Posisi Sales & Marketing Executive (Penang) di Omniraise Sdn Bhd
DESKRIPSI Jawatan Kosong
We are looking for highly driven and passionate individuals to join our growing team, as we have a lot of opportunities for career growth and progression. Based on the statistic shown in LinkedIn, we've grown 200% despite of the pandemic situation.
What we offer:
Competitive basic pay plus Commission
Supportive environment – recognition programs, monthly team dinner, quarterly team building.
Travel opportunity inside and outside Malaysia.
Fast career growth – grow to a management role with a team of 10 within 6-12 months, and general management level with a team of 50+ within 3-4 years.
Continuous training / coaching – learning and development practices, monthly talks from external speakers on mental health support etc.
Job Description:
Positively engage with the public and motivate them to support our clients in a long term monthly basis.
Work with your Team Leader to achieve weekly quantity and quality sales targets.
Raise awareness for our clients who work with children & other causes around the world and their advocacy work around Malaysia
Develop face-to-face Marketing techniques with your Team Leader to improve the income of our clients
Requirements:
Highly motivated and target driven.
Excellent selling, communication and negotiation skills.
Possess good teamwork and networking skills.
Relationship management skills and openness to feedback.
Able to work with targets and meet the targets set by the management.
Fresh Graduates are welcome as long as you are willing and ready to learn!
No work experience required.
Full-Time position(s) available.
Immediate Starters Preferred
Check here for : Digital Marketing Executive
Informasi Tambahan Jawatan Kosong
Tingkat Pekerjaan : Entry Level
Kualifikasi : Sales/Marketing, Marketing/Business Dev
Pengalaman Kerja :
Jenis Pekerjaan : Full-Time
Spesialisasi Pekerjaan : Sales/Marketing, Marketing/Business Dev / 503, 139
Informasi perusahaan Pemberi Kerja, Omniraise Sdn Bhd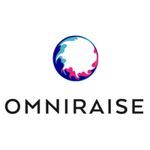 We're not your average marketing agency. We partner with brands driven by a purpose and hungry for impact. We market their causes, so we can make the world better.
We're one of Asia's fastest growing marketing agencies with a workforce of over 400 people and operations spanning Thailand Malaysia, Singapore, Hong Kong, and South Korea.
From field marketing, to digital marketing, telemarketing, or business to business marketing, we offer a "one stop shop" for the marketing needs of the most reputable organisations on the planet.
We are only really good at what we do because we have really good people working with us.Our promise to all OmniRaisers is that we believe in them – just like how they believed in us – and we will help them grow and succeed.
We're driven by our core values:
1. "Raise the bar": Excellence
2. "We make a living by what we earn and life by what we give": Generosity
3. "No first world problems here": Gratitude
4. Manchester United vs Liverpool: Friendly competition
5. "I've got your back": Supportiveness
6. Never, Never, Never Give up: Perseverance
7. The only constant is change: Adaptability
8. Tell it how it is: Honesty
9. In it for the long-haul: Sustainability
10. Work hard, and work smart: Conscientiousness
11. No task beneath anyone: Leading from the front
12. Do it the right way: Results with Integrity and Urgency
Informasi Tambahan Perusahaan Omniraise Sdn Bhd
Ukuran Perusahaan : 201 – 500 Employees
Waktu Proses Lamaran : 5 days
Industri : Advertising / Marketing / Promotion / PR
Tunjangan dan Lain-lain : Miscellaneous allowance, Medical, Regular hours, Mondays – Fridays, Business (e.g. Shirts), Annual Leave, Team Lunch, Birthday Leave, Flexible working arrangement
Lokasi : George Town