Jawatan Kosong Posisi Sales Manager Printing / Corporate Gift di Sri Nagamas Printing Sdn Bhd
DESKRIPSI Jawatan Kosong
Company Overview:
Nagamas Printing is a reputable printing company that specializes in the production of red packets, calendars, packaging, and corporate gifts. As we expand our operations, we are seeking an experienced and results-driven Sales Manager to set up and lead a new sales team based in Kuala Lumpur. This is an exciting opportunity to join a growing company and play a pivotal role in driving our sales efforts within the printing industry.
Responsibilities:
Establish and build a new sales team in Kuala Lumpur, ensuring the team is properly trained, motivated, and equipped to achieve sales targets.
Develop and execute sales strategies to drive business growth, with a focus on selling our range of printing products, including red packets, calendars, packaging, and corporate gifts.
Identify and target potential customers, while also nurturing and servicing existing accounts to maximize customer satisfaction and retention.
Respond to customer inquiries in a timely manner, providing accurate and comprehensive sales quotations that align with customer requirements.
Proactively seek and cultivate new sales opportunities through a combination of inbound lead follow-ups, outbound cold calls, and emails.
Serve as a key intermediary between clients, sales personnel, and the production team, ensuring effective coordination and communication to meet customer expectations and project timelines.
Generate sales orders and prepare all necessary documentation with meticulous attention to detail and adherence to internal processes.
Conduct effective demonstrations and presentations to showcase the features and benefits of our printing products, highlighting their value proposition to potential clients.
Collaborate closely with the marketing team to identify market trends, customer preferences, and competitive landscape, providing valuable insights for product development and sales strategies.
Monitor sales performance and provide regular reports to management, including sales forecasts, market analysis, and recommendations for improvement.
Requirements:
Proven experience in sales management, preferably within the printing industry or related field.
Demonstrated success in developing and leading sales teams, with a track record of achieving or exceeding sales targets.
Strong knowledge of the printing industry, particularly in the areas of red packets, calendars, packaging, and corporate gifts.
Exceptional communication and interpersonal skills, with the ability to build rapport with clients and effectively negotiate and close sales deals.
Proactive and results-oriented mindset, with a focus on driving business growth and meeting revenue goals.
Strong organizational and time management skills, with the ability to prioritize tasks and manage multiple projects simultaneously.
Detail-oriented with a high level of accuracy in preparing sales quotations and generating documentation.
Proficiency in using sales CRM software and other relevant tools to manage customer relationships and sales activities.
Willingness to travel as required to meet with clients, attend industry events, and conduct sales presentations.
If you are a dynamic and motivated sales professional with a passion for the printing industry, we invite you to apply for this exciting opportunity. Join our team and play a pivotal role in establishing and growing our sales presence in Kuala Lumpur.
Informasi Tambahan Jawatan Kosong
Tingkat Pekerjaan : Manager
Kualifikasi : Sales/Marketing, Sales – Corporate
Pengalaman Kerja : 4 years
Jenis Pekerjaan : Full-Time
Spesialisasi Pekerjaan : Sales/Marketing, Sales – Corporate / 503, 142
Informasi perusahaan Pemberi Kerja, Sri Nagamas Printing Sdn Bhd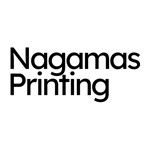 Nagamas Printing is a leading company in the printing industry, specializing in the production of money packets, calendars, and packaging. With a strong presence in both Singapore and Malaysia, we have established ourselves as a trusted provider in the region. Our client portfolio includes renowned multinational corporations (MNCs) for whom we deliver high-quality printing solutions. As we continue to expand our operations, we are excited to invite dedicated individuals like you to join our team and contribute to our growth.
Informasi Tambahan Perusahaan Sri Nagamas Printing Sdn Bhd
Ukuran Perusahaan : 1 – 50 Employees
Waktu Proses Lamaran : 10 days
Industri : Printing / Publishing
Tunjangan dan Lain-lain : Medical, Casual (e.g. T-shirts)
Lokasi : Kuala Lumpur