Jawatan Kosong Posisi PARAMEDIC / MEDICAL ASSISTANT / STAFF NURSE di Regal Ambulance & Medicare Sdn Bhd
DESKRIPSI Jawatan Kosong
PARAMEDIC / MEDICAL ASSISTANT / NURSE
Job Responsibilities
1.           To respond to emergency calls within the prescribed time after the activation.
2.           To assess the condition of patients who are injured ill.
3.           To apply treatment according to company protocols.
4.           To safely transport patients to the hospital.
5.           To provide care en-route
6.           To communicate professionally with patient's family & keen.
7.           Able to work as team player
Minimum qualifications:
1.           Diploma in Medical Assistant OR
2. Diploma in Nursing OR
3. Diploma in Paramedic
Other requirements for the job:
1.           The ability to stay calm in stressful situations.
2.           Critical thinking and problem-solving skills.
3.           Good communication and interpersonal skills.
4.           Committed and passionate about healthcare work.
5.           Physically & mentally fit.
6.           Able to work in a fast-paced environment with minimum supervision.
7.           Job vacancy available (Based in SELANGOR / NEGERI SEMBILAN).
Informasi Tambahan Jawatan Kosong
Tingkat Pekerjaan : Non-Executive
Kualifikasi : Healthcare, Practitioner/Medical Asst
Pengalaman Kerja : 1 year
Jenis Pekerjaan : Full-Time
Spesialisasi Pekerjaan : Healthcare, Practitioner/Medical Asst / 513, 111
Informasi perusahaan Pemberi Kerja, Regal Ambulance & Medicare Sdn Bhd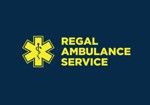 Regal Ambulance & Medicare Sdn Bhd was established in year 2017. A stakeholder has extensive experience with over 10 years of experience in emergency medical services, as well as medical doctor. Our mandate, to always provide transportation with comfort and quality care, has played a large part in our continued growth and success.
We focus our energy on delivering a service that is professional, humane, and above all flexible – never losing sight of the fact that we are there to ensure the safety and comfort of our patients. Regal Ambulance offer services 24 hours a day, 7 days a week.
Our service stands ready for local and long distance transportation and able to respond at short notice.
What makes us different is that we are cost effective & always perform to the highest standards of service and patient care, irrespective of the quality of the call, because we are totally dedicated to serving your needs.

Informasi Tambahan Perusahaan Regal Ambulance & Medicare Sdn Bhd
Ukuran Perusahaan : 1 – 50 Employees
Waktu Proses Lamaran : 5 days
Industri : Healthcare / Medical
Tunjangan dan Lain-lain : Education support, Miscellaneous allowance, Medical, Regular hours, Mondays – Fridays, Business (e.g. Shirts)
Lokasi : Seremban