Jawatan Kosong Posisi Game Advisor ( Call Centre ) di AGENSI PEKERJAAN STAR GLOBAL SDN. BHD.
DESKRIPSI Jawatan Kosong
Our client in the high-tech gaming space is recruiting for Customer Service Executive (outsource call centre/BPO ) to be based in Kuala Lumpur.
If you enjoy playing games across all platforms and have a strong passion for Customer Service, they want you!
Fresh Graduates are welcome to apply
Your role: 
As a Customer Service roles, you will be providing troubleshooting concerning their memberships, in-game purchases. You will also be required to help in any installation bugs issues by conversing the errors between the developer and the customer.
Pre-requisite:
·      Sijil Pelajaran Malaysia qualified. Candidates who don't possess Sijil
Pelajaran Malaysia but with experience in any field in the Customer
Service industry will be considered.
·      Computer literate and with a typing speed of 120 words per minute
·      Possess good communication skills (verbal and written)
. Bilingualism
·      Candidates fluent in Mandarin/English preferred as the role requires to
communicate effectively.
Job Benefits :
Medical Insurance provided
Annual Leave
Yearly Increments
Commission and Incentives
EPF and Sosco
The Successful Candidates
A working experience with cross-regional colleagues in the high-tech software industry and professional gamers! 
 我们的客户属于高科技游戏领域 招聘服务客户的技术代理。如果您喜欢在平台上玩游,戏并且对客户服务充满热情,他们需要您!
角色:
作为客户服务技术代理,您将提供有关其会员资格、游戏内购买的疑难解答。您还需要通过交流开发人员和客户之间的错误来帮助解决任何安装错误的问题。
条件:
•        Sijil Pelajaran Malaysia 合格。能考虑没有 Sijil Pelajaran Malaysia 的
资格,但必须在客户服务行业的任何领域有经验。
•        精通电脑。打字速度, 每分钟 能打120 个字。
•        拥有良好的沟通技巧(口头和书面上)。
•        必须流利英语和普通话(能与非英语客户打交道)。
•        强烈鼓励毕业生申请,能提供培训。
我们理想的成功候选人
      能在高科技软件产业里与跨区域同事和专业游戏玩家上创造工作经验!
Informasi Tambahan Jawatan Kosong
Tingkat Pekerjaan : Entry Level
Kualifikasi : Services, Customer Service
Pengalaman Kerja : 1 year
Jenis Pekerjaan : Full-Time
Spesialisasi Pekerjaan : Services, Customer Service / 505, 134
Informasi perusahaan Pemberi Kerja, AGENSI PEKERJAAN STAR GLOBAL SDN. BHD.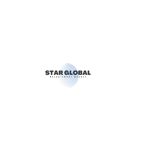 An unique recruitment search firm specializing in the Gaming sector
We will only recommend the right candidate to our clients to achieve 100% success rates
We are professional in our communication to clients and jobseekers 
We hunt for you !!
www.starglobalrecruitment.com.my
Informasi Tambahan Perusahaan AGENSI PEKERJAAN STAR GLOBAL SDN. BHD.
Ukuran Perusahaan : 1 – 50 Employees
Waktu Proses Lamaran : 2 days
Industri : Consulting (Business & Management)
Tunjangan dan Lain-lain : Miscellaneous allowance, Medical, Regular hours, Mondays – Fridays
Lokasi : Johor