Jawatan Kosong Posisi Consultant, Cyber Security (Mandarin Speaker) di Averis Sdn Bhd
DESKRIPSI Jawatan Kosong
Responsibilities:
Develop, enhance, rollout and enforce the compliance of desktop/laptop, server and network security standards and procedures. This includes implementing security softwares include Privilege Account Management (PAM), Antivirus, Fulldisk Encryption, Vulnerability assessment tool.
Carrying out the day to day security monitoring and compliance tasks. This include but not limited to below activities:
monitoring security logs and perform remediation actions, e.g. monitor server and network security event logs, monitor FDE/IP Guard security logs, detect abnormalities, carry out remediation actions
Security KPI monitoring and reporting that covers AD/VPN/RDWeb ID review 
Monitor and enforce the compliance of antivirus update processes for all devices connected to the network
Monitor and enforce the compliance of privilege password management processes, specifically:
      – Compile a complete list of privilege ID and password across all servers and network devices
      – Identify those require dual control
      – For those require dual control, monitor and enforce (including improving) the compliance of dual control password        management processes
      – For those do not require dual control, monitor the appropriate usage of the access (e.g. an admin ID is used for          performing tasks which are authorized only), including access validity
Monitor infrastructure (e.g Active Directory, Exchange, Sharepoint) audit logs for abnormal activities and take appropriate actions
Monitor and enforce the compliance of physical access control policy for data center and server room
Manage and support server infrastructure used by Privilege Account Management (PAM), Antivirus, Fulldisk Encryption, Vulnerability assessment tool.
Perform ad-hoc security monitoring and investigation
Evaluate and implement of new security tools and procedures to increase the maturity level of Group IT information security.
Requirements:
To be successful in this role, it is recommended that you should have the following skills and qualifications:
 A degree in the related job field.
At least 3 to 5 years of working exposure or experience in a similar role.
Business proficiency in Mandarin Language
Informasi Tambahan Jawatan Kosong
Tingkat Pekerjaan : Senior Executive
Kualifikasi : Computer/Information Technology, IT-Software
Pengalaman Kerja : 3 years
Jenis Pekerjaan : Full-Time
Spesialisasi Pekerjaan : Computer/Information Technology, IT-Software / 508, 191
Informasi perusahaan Pemberi Kerja, Averis Sdn Bhd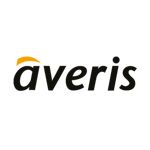 WE ARE AVERIS
The Global Business Services and Solutions Provider
Established in 2006, Averis specializes in different services and solutions such as Finance & Accounting, Human Resources, IT Operations, Shipping Documentation Services, Recruitment Process Outsourcing (RPO), Business Continuous Improvement Development (BCID), Robotics Process Automation (RPA), Change Management, and Data Analytics. Currently, we are headquartered in Malaysia and have expanded to Dubai, Brazil, and Indonesia.
To date, we support thousands of clients across various industries that range from manufacturing to oil and gas. Our clients' sites are located in several parts of the world – Malaysia, Singapore, Indonesia, China, Dubai, Brazil, as well as Canada.
WHY JOIN US?
Our people are our biggest asset. The moment you come onboard, we will immediately work on accelerating your career growth by providing learning and development opportunities along with on-the-job training. We strongly encourage a continuous improvement culture among all our employees because we believe that it shapes, builds, and trains our employees to become leaner and more agile.
We strive to provide Averians the best! Here are some of the perks you can look forward to when you join our team:
●       Medical, dental, and optical benefits
●       Cross-functional training and opportunities for job rotations
●       Overseas postings and short-term secondments
●       Learning and development programmes that can broaden your knowledge and skills
●       Reward and recognition awards
●       Exciting recreational and employee engagement activities such as cultural celebrations, sporting matches, artistic workshops, monthly themed celebrations, annual dinners, CSR initiatives, and more
●       Competitive leave benefits
●       Supported examination leave
Aside from that, we are also certified partners of the Association of Chartered Certified Accountants (ACCA), the Institute of Chartered Accountants in England and Wales (ICAEW), the Chartered Institute of Management Accountants (CIMA) and CPA Australia.
At Averis, we want every employee to be on top of their game. How do we make it happen? By catering to every Averian through these programmes:
Learning Programmes
●    Leadership Series – Our leadership series is a programme that prepares senior associate, assistant manager, and manager level employees to critically handle complex issues, and communicate ideas or solutions to stakeholders to help solve problems while strengthening business relationships. This series also grants team leaders and assistant managers with the fundamental leadership skills to lead a team with different competency levels, create vision, and narrate strategies, as well as build a culture of execution to ensure business goals are effectively achieved through multiple layers.
●    LEAN Programme – The LEAN Programme is made to guide all employees, through the KAIZEN approach, to continuously improve the work processes, and purposes applied in Averis. 
●    Blended Learning – We subscribe to various Learning Experience Platforms (LXP) such as Udemy and Coursera in order to diversify learning resources and to promote a more self-directed learning culture.
●    Other Elective Courses – This will include all other soft and technical skill courses that support employees' abilities to perform their daily work operations in a more efficient manner.
Employment Programmes
●    Internship Programme – We provide undergraduate students with a broad exposure so that they can learn and grow in various divisions within the company that could lead to full-time employment.
●    Management Associate Programme – A 24-month elite course designed to structure learning experiences that will develop highly-competent young talents to take on the role of a Business Advisory Consultant (SME).
●    Employee Referral Programme – A programme that allows employees to recommend any individual that they know for a suitable role in Averis.
Being an Averian will open up doors to new learning and upskilling opportunities! Apply with us now.
Informasi Tambahan Perusahaan Averis Sdn Bhd
Ukuran Perusahaan : 201 – 500 Employees
Waktu Proses Lamaran : 27 days
Industri : Consulting (IT, Science, Engineering & Technical)
Tunjangan dan Lain-lain : Dental, Miscellaneous allowance, Medical, Sports (e.g. Gym), Vision, Regular hours, Mondays – Fridays, Smart Casual and Business Casual
Lokasi : Kuala Lumpur