Jawatan Kosong Posisi Senior Finance Manager di Kydon Holdings Pte Ltd
DESKRIPSI Jawatan Kosong
Founded in 2012, Kydon Group is a Singapore-based workplace learning technology company which
has been at the forefront of innovation and learning and education. Our goal is to empower human
dignity, enhance human capital through learning that leads to performance. Our mission is to shape
the future of learning in Asia with cutting-edge eLearning solutions that empower people to reskill,
upskill, and quickly adapt to the new digital economy.
For over a decade, we have honed our expertise in developing learning systems and content
digitalisation services for a spectrum of clients from government agencies and enterprises to
educational institutions and non-profit organizations.
We are currently seeking an experienced finance and accounting professional for the Group. You will
undertake responsibility for the full spectrum of financial accounting, corporate governance, risk
management and statutory compliance for the Group across all operating units and jurisdictions as
well as play a role in driving initiatives that relate to the overall financial well-being of the Group.
JOB DESCRIPTION
Reporting to the Chief Corporate Officer, your responsibilities will include:
Financial Operations and Accounting
Ensuring the smooth running of daily finance operations and that proper controls are in place for cash management, accounts payable, accounts receivable, operating expenditure (OPEX) and capital expenditure (CAPEX), procurement, travel and employee reimbursements.
Ensuring timely month-end accounts closing and accuracy in the preparation of general ledger, accounts payable, accounts receivable, fixed assets register, bank reconciliations and notes to the accounts.
Ensuring timely and accurate quarterly GST preparation and filing.
Managing the weekly operating cash flow projections and executing the required treasury activities to ensure adequacy of working capital across all operating units/divisions/functions.
Maintaining good relationships with bankers, government agencies, regulatory institutions and finance counterparts of customers and suppliers.
Audit, Taxation, Company Secretarial, Corporate Governance and Risk Management
Liaising with external auditors, accountants, tax agents and company secretaries to ensure compliance with statutory requirements and timelines.
Ensuring compliance with government funding requirements.
Ensuring compliance with internal financial policies and processes.
Ensuring compliance with banking covenants by monitoring gearing and the utilisation of bank facilities.
Consolidation, Financial Planning and Analysis and Financial Modelling
Monthly consolidation, reviewing the financial performance against budget and re-forecasting where necessary.
Managing the annual budgeting exercise by working closely with individual operating units/divisions/functions.
Financial modelling at the Group or project level, including owning, maintaining and refining  the model(s), as well as researching information for inputs to the model(s).
Preparing holistic and concise financial performance reports with commentaries for timely recommendation to management and/or key stakeholders.
Business Partnering and Participation in Strategic Initiatives
Assisting with preparing business proposals, managing requirements and facilitating applications in relation to government funding initiatives.
Assisting with scoping and drafting of contracts, as well as reviewing and negotiating contractual terms to ensure that organisational interests and rights are not compromised.
Assisting with setting up operating units/divisions/functions locally and/or overseas, including putting in place the necessary corporate structure to ensure operational readiness.
 Assisting with fundraising efforts, including coordinating the necessary due diligence.
Team Learning and Development
Continuous review of the team's operating efficacy to identify opportunities for harmonisation of systems and processes across the operating units/divisions/functions and implement improvements as appropriate.
Developing and articulating a shared mission, vision and values to the team and assisting team members to understand and embrace them.
Coaching and nurturing team members, providing the necessary support for them to grow in their roles.
Developing a training plan for team members' professional development to hone their skills.
Adopting rigour in the hiring process and striving to enhance retention.
REQUIREMENTS
To qualify, you must possess the requirements of:
Bachelor's Degree in Accountancy/Finance or related discipline with at least 6 years relevant working experience.
Accreditation from ACCA, ISCA or equivalent and prior audit experience is preferred.
Prior working experience in a lean and/or start-up environment is a plus.
Dynamic and enterprising self-starter with excellent business partnering skills, who is mature, independent and willing to be hands-on.
Familiarity with various regulations, including but not limited to the Singapore Financial Reporting Standards (SFRS), Goods and Services Tax (GST) Act, Income Tax Act and Companies Act.
Steadfastness in driving assigned tasks to fruition and resolute in overcoming challenges.
High level of integrity and openness combined with commitment to good governance.
Excellent communication and presentation skills, both written and verbal.
Analytical and technical problem-solving skills with acute attention to details, requirements and timelines.
Strategic and tactical mindset with the ability to multitask, prioritise and work with a sense of urgency.
Willingness to travel to Singapore twice a month for management and staff meetings.
Informasi Tambahan Jawatan Kosong
Tingkat Pekerjaan : Senior Manager
Kualifikasi : Accounting/Finance, General/Cost Accounting
Pengalaman Kerja : 5 years
Jenis Pekerjaan : Full-Time
Spesialisasi Pekerjaan : Accounting/Finance, General/Cost Accounting / 501, 131
Informasi perusahaan Pemberi Kerja, Kydon Holdings Pte Ltd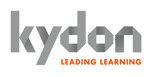 Founded in 2012, Kydon Holdings Pte. Ltd., along with other members of its corporate group ("Kydon Group") is a Singapore-based workplace learning technology company which has been at the forefront of innovation and learning and education. 
Our goal is to empower human dignity, enhance human capital through learning that leads to performance. 
Our mission is to shape the future of learning in Asia with cutting-edge eLearning solutions that empower people to reskill, upskill, and quickly adapt to the new digital economy.
For over a decade, we have honed our expertise by creating complex learning management systems for a spectrum of clients from government agencies, enterprises, educational institutions and non-profit organizations.
For more information, please visit us at http://www.kydongrp.com.
Informasi Tambahan Perusahaan Kydon Holdings Pte Ltd
Ukuran Perusahaan : 1 – 50 Employees
Waktu Proses Lamaran : 27 days
Industri : Computer / Information Technology (Software)
Tunjangan dan Lain-lain : Education support, Miscellaneous allowance, Medical, Regular hours, Mondays – Fridays, Smart Casual
Lokasi : Johor Bahru