Jawatan Kosong Posisi Resident Doctor di EHH HEALTHCARE GROUP SDN. BHD.
DESKRIPSI Jawatan Kosong
– In Klinik Lai, we wish to provide the highest standard of primary healthcare services to the community.
– In our practice, you can always choose to do the right thing. If you think that a 7-month-old baby with URTI does not require any medication, you can discharge the patient with proper education to the parents. We don't need to sell drugs for profit.
– If a 46 yo gentleman comes in with conjunctivitis, and you incidentally noted that he has high BP, you can give him a proper consultation on his health condition, give him a daily BP monitoring chart and allow him to monitor it anywhere, and see any doctor at the end of 1 week, so his BP is adequately managed. You don't have to worry about sales, do your best to treat every patient like how you will treat your family members.
– the downside is, that you have to be good. You have to know the proper management of disease conditions. You know the first line medication of Hypertension for a diabetic is ACE-I or ARB, you know the LDL target of dyslipidemia, and you know what are the necessary investigations for chronic illnesses.
– If you are new, don't worry. As long as you are eager to learn and passionate to do the right thing, in the face of any difficulty, you can always discuss with our team of doctors.
– We don't have TPAs, so you seldom have to deal with MC seekers. Our patients are here to seek treatment, and you, a good doctor, will get the respect a doctor deserves.
– Our Clinic opens from 9 am to 10.30 pm with Lunch and Dinner break
– You can choose to work either 3 days a week or 4 days a week
– With performance allowances, your monthly salary can be more than RM15k if you choose to work 4 days a week.
Informasi Tambahan Jawatan Kosong
Tingkat Pekerjaan : Senior Executive
Kualifikasi : Healthcare, Diagnosis/Others
Pengalaman Kerja : 4 years
Jenis Pekerjaan : Full-Time
Spesialisasi Pekerjaan : Healthcare, Diagnosis/Others / 513, 113
Informasi perusahaan Pemberi Kerja, EHH HEALTHCARE GROUP SDN. BHD.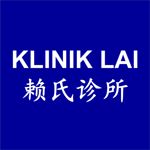 Informasi Tambahan Perusahaan EHH HEALTHCARE GROUP SDN. BHD.
Ukuran Perusahaan :
Waktu Proses Lamaran :
Industri : Healthcare / Medical
Tunjangan dan Lain-lain :
Lokasi : Johor Bahru