Jawatan Kosong Posisi Executive, Shared Risk (Subrogation & Recovery) di Credit Guarantee Corporation Malaysia Berhad
DESKRIPSI Jawatan Kosong
Job Purpose
To ensure maximization recovery of the assigned Shared Risk claim paid accounts towards achievement of KPIs and also meeting the Turnaround Time. 
Job Responsibilities
To review, process and recommend to Management of borrowers' proposals on repayment plan, composite settlement, redemption of properties etc. received from FIs within the turnaround time. Upon approval, prepare Letter of Offer to FI.
To review, process and recommend to Management on FI's request for termination of recovery actions and utilization of claim proceeds within the turnaround time. Upon approval, prepare letter to FI.
To closely follow up and monitor with FIs on the recovery & remittance for shared risk claim paid accounts to ensure recovery are remitted to CGC on an "as and when received" basis.
 To ensure that report submission to FIs such as Recovery Tracking Schedule (RTS), Summary of Accounts Claimed/Recovery (SACR) etc. are on schedule.
To follow up and monitor with FIs on the status of recovery actions (including civil and foreclosure actions) taken on shared risk claim paid accounts are in order to ensure proper recovery actions have been taken by FIs.
To work closely with Admin Unit to review/furnish documents for accounts to be written off within the turnaround time.
To review, process and recommend to Management to refund FIs due to over remittance, wrongly refunded by FIs earlier.
To review, process and recommend to Management to pay incentives to FIs on the approved settlement/composite settlement proposals.
To review and monitor of actual recovery received against budgeted recovery on monthly basis to meet division KPI.
To update status of account via SRM.
Job Requirements
Minimum degree in Finance, Accounting, Law or equivalent.
Minimum 2 years related experience.
Possessed knowledge in credit and credit control processes as well as litigation procedures.
Informasi Tambahan Jawatan Kosong
Tingkat Pekerjaan : Junior Executive
Kualifikasi : Accounting/Finance, Banking/Financial
Pengalaman Kerja : 2 years
Jenis Pekerjaan : Full-Time
Spesialisasi Pekerjaan : Accounting/Finance, Banking/Financial / 501, 135
Informasi perusahaan Pemberi Kerja, Credit Guarantee Corporation Malaysia Berhad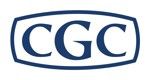 Credit Guarantee Corporation Malaysia Berhad (CGC) is a limited company incorporated under the Companies Act 1965 on July 5, 1972. Its main objective is to play a developmental role in supporting the Malaysia's economic development agenda by assisting marginal but potentially viable small and medium scale enterprises (SMEs), particularly enterprises without collateral or with inadequate collateral and track record to obtain financing from the financial institutions. CGC facilitates SMEs access to financing through its guarantee schemes.
In its formative years, CGC assisted small enterprises particularly in agricultural, commercial and industrial sectors. As the Malaysian economy expanded and diversified over the years, the demand for CGC guarantee services grew in tandem. This led CGC to expand its range of products and services to cater for larger credit facilities required by the medium-sized SMEs.
Today, CGC supports SMEs through provision of loan guarantee and financing facilities, advisory services for financial and business development, credit information and credit rating services in collaboration with SME Corp and Credit Bureau Malaysia Sdn.Bhd. Through the Bureau, CGC helps SMEs improve their creditworthiness and bankability, enabling them to secure favourable financing and credit terms from the banks and other credit grantors on their own merit.
February 2018, CGC introduced imSME, Malaysia's 1st SME Financing/Loan referral platform.  imSME serves as an alternative channel for SMEs to find financing products. At different stages of their business developments, SMEs will be guided to legitimate and authorised channels to source for their business financing needs.
In recent years, CGC has forged strategic alliances with many banking partners to offer innovative financing options and delivery channels that are cost-effective and efficient to enhance SMEs access to financing.
To date, CGC has availed 508,898 financing to SMEs valued over RM86.8 billion since its establishment.
Current shareholders of CGC are Bank Negara Malaysia (Central Bank of Malaysia) and commercial banks licensed in Malaysia operating through a network of more than 2,600 branches nationwide.

Informasi Tambahan Perusahaan Credit Guarantee Corporation Malaysia Berhad
Ukuran Perusahaan : 501 – 1000 Employees
Waktu Proses Lamaran : 27 days
Industri : Banking / Financial Services
Tunjangan dan Lain-lain : Dental, Medical, Regular hours, Mondays – Fridays, Formal (e.g. Shirts + Ties), Medical
Lokasi : Petaling Jaya